Business Cards That Don't Count Against Chase 5/24
When members of our Facebook group ask for advice on what card to get next, we usually respond with "what is your 5/24?" We also ask whether you are eligible for business cards. The number one reason we ask about and recommend business cards is to help members earn the most number of points possible.  Business cards are an excellent way to earn points from welcome offers without affecting your 5/24 status. However, not all business cards play outside the 5/24 rules. Have no fear though, we'll break down the business cards that don't count against Chase 5/24 below. We'll also go over which ones to steer clear of until you go over Chase 5/24 as well.
How Business Cards Are Reported To Credit Bureaus
The Chase 5/24 rule is tied to your personal credit which is what we need to focus on here. That means if a card shows up on your credit report, it will count towards your Chase 5/24 count. This of course includes any personal credit cards that you open in your own name. Business cards, on the other hand, can be reported differently. How they are reported will depend on the individual bank and is something you need to be aware of.
The good news is that most banks do not report business cards on your credit report. That means we can grab one of them, or two or three, and they will not count against us when it comes to Chase applications. That is because they are kind of "hidden" from Chase's systems since they are only checking your personal credit report.
It should be noted that you will still likely get a hard pull on your personal credit report when applying for a business card. Even though the card will not show up on your personal credit report the bank will pull your personal credit for approval. The main exception here would be American Express. They tend to only do a soft pull if you are a current cardholder. The good news is that hard pulls don't change your Chase 5/24 count. We just thought this is something you should be aware of anyway.
Here Are The Business Cards That DON'T Count Against Chase 5/24
Here is a list of business cards that don't count against Chase 5/24. We will break it down by bank. Anything issued by these banks should be fair game:
American Express
Bank of America
Chase (weird that it doesn't count against your Chase 5/24, I know)
Citi
Barclays
US Bank
Wells Fargo
Any business card that is issued by these should be good to go. Some local banks and credit unions may also fall into this bucket too but probably best to steer clear until you are over Chase 5/24 unless you know for sure.
Which Business Cards DO Take Up A Chase 5/24 Slot?
Here are a list of business cards that do count against your Chase 5/24 count:
There may be other local / regional banks out there that do as well. Signing up for any business, or personal for that matter, cards from these banks will hurt your 5/24 status.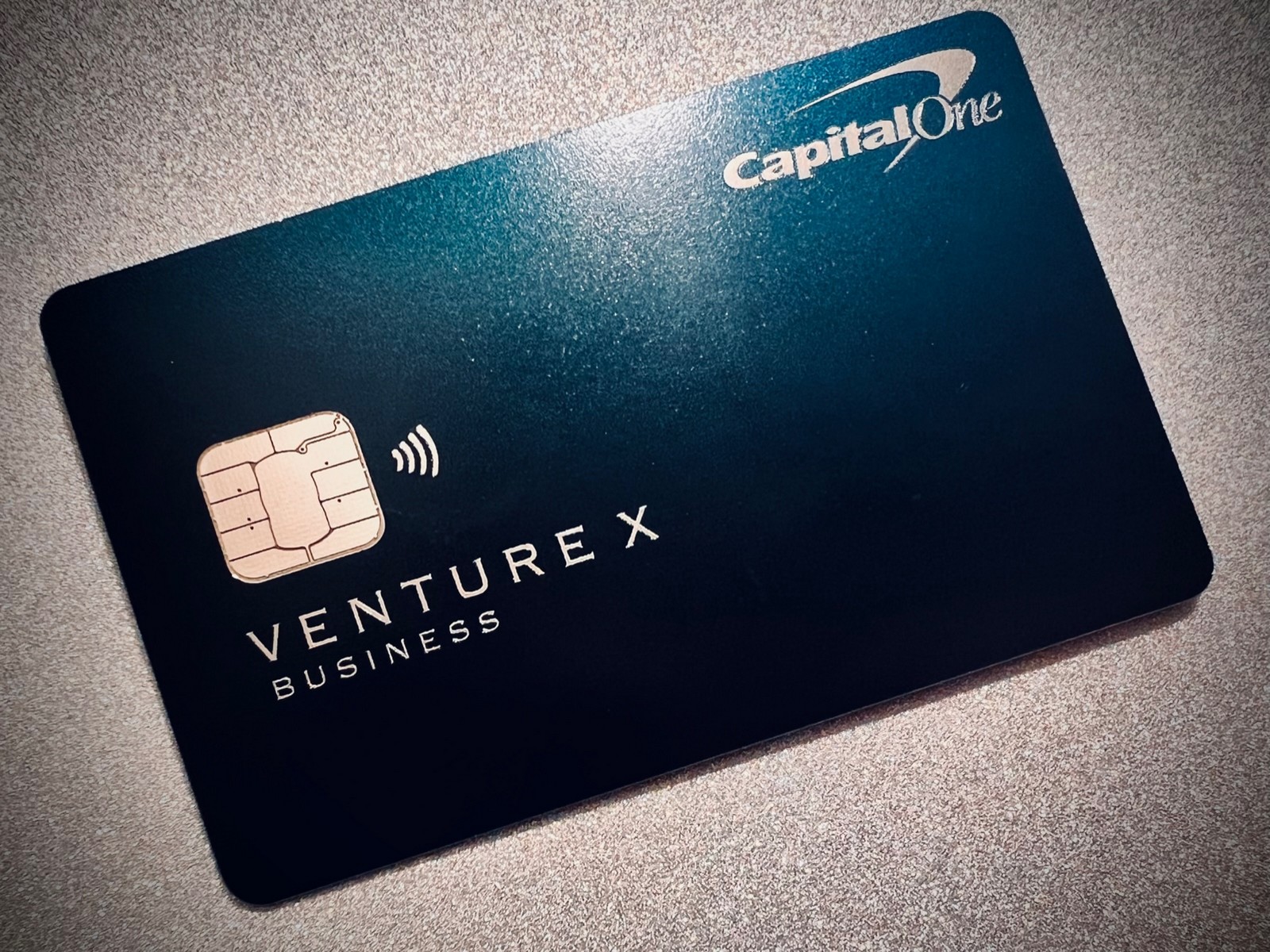 The Curious Case Of Capital One & Chase 5/24
You just knew Capital One had to be unique, didn't you? They are like that wishy washy person you dated in high school that could never decide where to eat on your date! Oh, hi hun. All kidding aside, Capital One has weird breakdown with their business cards and Chase 5/24. Some cards count against it and some cards don't. Here is a breakdown for each:
Capital One Business Cards The DO NOT Count Towards Chase 5/24
Capital One Business Cards The DO Count Towards Chase 5/24 (Stay Away Until Over)
Spark Cash Select (We had data points on both sides of this but safest to steer clear until over Chase 5/24)
What Are The Best Business Card Offers While Under 5/24?
Now that we know the business cards that don't count against Chase 5/24, and the ones the do, let's take a look at some of the better offers available. You can click on the highlighted card name for more info about the perks, earning structure and the current welcome offer for signing up.
Chase
First up, it is the Chase business cards, which funny enough don't count towards your Chase 5/24 count. It doesn't make sense, I know, but it is awesome anyway. Here are the best business cards they have to offer:
American Express
The issuer most people hop to second is American Express. There are a few good offers on these cards, but they do often come with some higher annual fees.
Capital One
There are only two business cards that Capital One offers that don't hurt your Chase 5/24 count. They both have something to offer too. Capital One can be a bit hard inquiry sensitive so best to grab one early on if interested.
Both cards are best for big spenders.
Citi
Citi doesn't offer many business cards but the American Airlines card is a popular choice from the under, and over, 5/24 crowd.
Bank of America
Bank of America has one of the more popular non 5/24 harming business cards, although it may be less exciting with the recent program devaluation. They also have a slew of cash back cards.
Any of their cash back options when the offer is $500+
Barclays
There are a couple of good business cards from Barclays. They can be a tougher approval though.
Barclays American Airlines Business Card (when available)
Business Cards That Don't Count Against Chase 5/24: ToP Thoughts
Thankfully, the best cards on the market are business cards that don't count against Chase 5/24. That includes cards from Chase themself, Amex, Citi, part of Capital One and Barclays. There is a lot of hay to be made right there. The offers from TD Bank and Discover etc. are not nearly as enticing so it isn't much of a loss having them count against you.
Credit card application rules and how banks implement them can change constantly. The same goes for how card issuers decide to report business cards to your personal credit. Therefore, it's important to stay abreast of recent data points and recent developments. We will always update any changes we have right here and share anything you learn in the ToP Facebook Group.
Do you have questions about business cards and 5/24? Come ask in the ToP Facebook group!