Credit Card Application Rules For Each Bank
Being approved for a new card requires more than having a high credit score or proving a good source of income. Each of the major card-issuing banks has its own set of rules for approving credit card applications. If you do not meet the bank's individual and unique rules when applying for your next card, your application will likely be rejected even if you have a credit score over 800 and never missed a single bill payment. Therefore, knowledge of these different credit card application rules for each bank is crucial to earning points and miles successfully and efficiently.
Keep in mind that some of these rules are published by the particular bank, while others are more of a not so hidden "secret".
Updated 12/11/23: We added new rules for American Express & Chase.
Chase
There are a few different application rules that we need to go over for Chase.
Chase 5/24 Rules
No credit card application rule is probably as well known as the Chase 5/24 rule, where you typically won't be approved for a Chase credit card if you have opened five or more cards in the past 24 months. Keep in mind that this is not limited to Chase cards. Chase counts any credit card when assessing your 5/24 status.
Some business cards don't count towards the five-card limit. However, all Chase cards–whether personal or business–are subject to 5/24 when applying. In other words, you must be under 5/24 to be approved for a Chase business credit card, just like their personal cards. Even though the business cards do not count against you after you apply. A bit confusing, right? Here are a couple of examples to help you better understand 5/24:
If you have opened 4 credit cards in the last 24 months, you're at 4/24, meaning you can open a new Chase credit card. Say you apply for a Chase Freedom Unlimited card and are approved. You are now at 5/24 and will not be approved for a new Chase card until you go back under 5/24.
If you are at 4/24 and open a Chase business credit card, like the Chase Ink Business Preferred, you will remain at 4/24 because many business cards, including Chase business cards, do not count towards 5/24. However, you must be under 5/24 to be approved for a Chase business card.
Based on the information above, it is wise to focus on Chase credit cards when starting your journey into points and miles, because once you go over 5/24, you end up having to wait several months to be eligible for another Chase card. For more about how to track your 5/24 status, check out our in-depth post about the 5/24 rule.
Chase 2/30 Rule
Another Chase rule is known as 2/30: Chase typically will approve you for at most two personal cards within a 30-day period. For business cards, they will usually only approve you for one business card in a 30-day period. However, don't always count on being approved for two Chase cards within 30 days, since Chase has been known to make people wait more than 30 days in between applications.
Chase Looks At Your Overall Credit Limits, Not Card Limits
Chase does not impose a limit on how many personal or business credit cards you may have. That said, Chase, like other banks, is only willing to extend so much credit to any individual.
Chase 24 Month & 48 Month Rule
When it comes to welcome offers, you're not eligible for a welcome offer on a card if you currently have that card, or if you received a welcome offer on that card in the past 24 for most personal cards. The exception to that rule is the Sapphire Preferred and Sapphire Reserve which have a beefed up 48 month rule in between welcome offers. It is important to note that the 24 or 48-month clock here starts from the date you received the welcome offer bonus, not the date you applied for the card.
Chase Spending Welcome Offers 24 Month Rule
There is a newer addition to Chase's 24 month rule that comes into play with these newer bonus points offers. These are normally found on the Freedom Flex and Freedom Unlimited cards. Those offers that give you 5x on gas and grocery for the first 12 months on up to $6,000 or $12,000 in spend. Or, the Unlimited card's offer that offers double points on all purchases for 12 months. Each time you earn those bonus points it is considered a "welcome offer". That means that the 24 month clock is reset each time you earn those. This article has a more detailed explanation of the rule.
Chase Family Credit Card Application Rules
The last rule we need to cover with Chase is their family of card rule. This is only enforced on Southwest personal cards and the Sapphire family of cards. What it means is if you have received a welcome offer on one of the cards you are inelgible for the other cards for 24 months (Southwest) or 48 months (Sapphire Preferred and Sapphire Reserve). You can also not carry any of the cards when you apply for a new card.
Example: it has been 24 months since you received the welcome offer on the Southwest Plus card and you want to grab the Priority card. You would need to close the Plus card before applying, even though it has been over 24 months since earning the welcome offer on the Plus.
The same theory works for the Sapphire cards, including the no fee Sapphire card. If you carry any of the three cards you can not apply for a new Sapphire care until you downgrade or close the Sapphire card you hold. The best option is to downgrade, or product change, these to the original Chase Freedom card (no longer available for new applications).
Citi Credit Card Application Rules
There are a few different Citi credit card application rules we need to give you info on.
Citi 48 Month Rule
Citi recently simplified its rules for its ThankYou Points card family. These cards include the Citi Premier, Citi Rewards+, and Citi ThankYou Preferred. Now, a welcome offer for a ThankYou Points-earning card is not available if you have received a new account bonus for that specific card in the past 48 months. This is the same rule that Citi has had for its American Airlines co-branded credit cards. This means they have gotten away from their old family of card rules, like Chase has for some cards above.
Citi 8/65 Rule
Another important Citi rule is known as 8/65. Under this rule, Citi will approve you for at most one card every eight days, and two cards every 65 days. This rule does not distinguish between personal or business credit cards.
Citi 6/6 & 3/6 Rule
Also, Citi is known for automatically rejecting applications for anyone who has had more than six hard inquiries on your credit in the past six months. Data points exist of folks sliding by, so we won't call this a rule necessarily. But if you see something about "Citi's 6/6 rule," this is what it refer to. Over the last couple of years, we have seen data points showing that this rule has tightened to only 3 hard inquires in the past six months for Citi Premier approvals (3/6).
American Express
Let's take a look at the American Express credit card application rules next.
4 Or 5 Credit Card Limit
Amex has a 5 credit card limit, meaning you cannot have more than 5 Amex credit cards open at any one time. Some people are bumping into an issue at 4 cards as well. The majority are able to get 5 credit cards but it isn't always a guarantee. Amex likes to move in between the two totals. This limit includes both consumer and business cards.
Examples of cards that always count against the 5 card limit include the Amex EveryDay Preferred Credit Card, all of the Amex Hilton cards, all of the Amex Marriott cards, and all of the Amex Delta cards.
10 Card Limit On Pay Over Time Cards
The 5 card limit do not include the No Preset Spending Limit. These are known as Pay Over Time cards. Those cards come with a 10 card limit. This limit also includes consumer and business cards. The easiest way to discern these cards is they are the colored Membership Rewards earning cards. Anything that has Green, Gold or Platinum in the name falls into this bucket.
Amex cards that may not count against the 5 card limit include the Platinum Card from American Express, the Business Platinum Card from American Express, the American Express Gold Card, and the American Express Business Gold Card. Note, however, that cards that would not otherwise count against the 5 card limit may be counted if the "Plan It" or "Pay Over Time" benefits are activated on those cards (most notably the Green cards).
Amex 2/90 Rule
In addition, Amex has a 2/90 rule, where it will not approve you for more than two Amex cards during a 90-day period. Pay Over Time cards do not count towards this rule.
Amex Once Per Lifetime Rule
While Amex is not as restrictive with card approvals, it is much more stingy with welcome offers. Amex has what's known as the once per lifetime rule, where Amex will only grant you a welcome offer once for each of its cards. Therefore, if you open a card such as the Amex Platinum card with a 60,000 points welcome offer and later come across an offer for 100,000 points, Amex will not grant you those 100,000 points even if you are approved for the new card. This rule applies even if you close the earlier card with which you earned the earlier welcome offer.
While most other credit card issuers focus on earning a welcome offer Amex focuses on holding the card. So if you downgraded into a particular card, say the Hilton Surpass to Hilton no fee card, you are now ineligible for the Hilton no fee card bonus. That is why it is important to only product change into a card you have already had before.
Lastly, we should note that "lifetime" is loosely defined by American Express. You can usually get the welcome offer again 5 – 7 years after you previously held the card. Remember that the timeline is based on since you closed or downgraded the card and not when you earned the welcome offer.
American Express Application Rules: 1/90 Rule
This kind of flies in the face of the once per lifetime rule but it comes into play with the no lifetime language offers. The Amex 1/90 rule is you can only get the same card once ever 90 days. That means if you sign up for a Business Platinum card and then are targeted for another Business Platinum no lifetime language offer you can not accept it until it has been 90 since the last one. This only comes into play with the no lifetime language offers.
Amex Pop-Up
In addition to the once per lifetime rule, Amex may deny applicants a welcome offer for other unknown reasons that may relate to the applicant's particular history with Amex. Thankfully, Amex usually provides users with a helpful pop-up box during a credit card application warning that the user will not receive a welcome offer if they proceed with the application, allowing the option not to proceed with the application. If you receive this when applying you WILL NOT earn the bonus, but can still be approved.
Amex Family Card Rules
American Express has been rolling out family of card rules for several of their card offerings lately. Luckily, they leave space for you to maneuver them and still get what you need if you play it right. Click the links below for more in depth info on each family card rule and how you need to approach them.
Bank of America Credit Card Application Rules
Bank of America doesn't have as many credit card application rules as their counterparts.
The Bank of America 2/3/4 Rule
Bank of America has what's known as the 2/3/4 rule: generally, you can be approved for at most
2 BofA cards in a rolling two-month period
3 BofA cards in a rolling 12-month period
4 BofA cards in a rolling 24-month period.
The Bank of America 24 Month Rule
In addition, many, but not all, Bank of America cards have a 24-month rule where you cannot open a card if you've received a welcome offer on the same card during the last 24 months.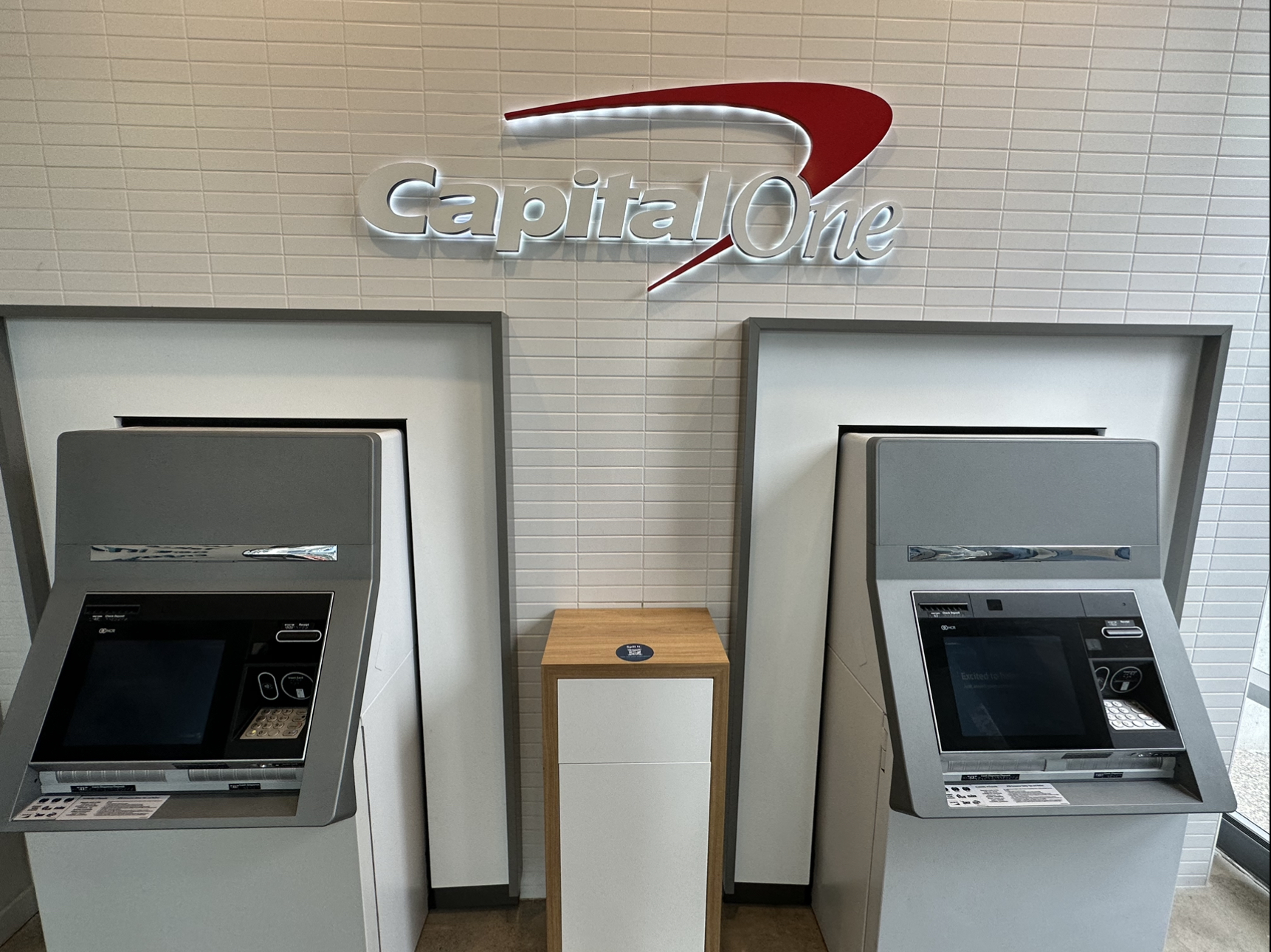 Capital One
There are not many Capital One credit card application rules but they are as follows:
Capital One 1/6 Rule
Capital One generally will only approve you for one card every six months. This rule applies to both personal and business cards, meaning you cannot open a personal card and a business card within six months of each other.
Capital One Two Personal Card Rule
Additionally, Capital One has a two-card maximum for personal cards, meaning you cannot hold more than 2 personal Capital One cards at a time.
Capital One 48 Month Rule
Recently Capital One instilled a 48 month rule on their personal cards as well. This means you are ineligible to get a welcome on a personal card that you received an offer on in the last 48 months. This does not appear to be applied to Capital One business cards.
Barclays
While Barclays is a bit light on credit card application rules compared to some other lenders, they are still one of the toughest approvals out there. Here are the rules you should be aware of:
Barclays 1/6 Rule
The first rule you should be aware of is their 1/6 rule, which is similar to Capital One's 1/6 rule. This means you can only be approved for 1 card every 6 months.
No Duplicates
You can not carry two of the same card, which some other issues allow. If you are looking to grab the card again you will need to close the one you have and it is best to wait at least 6 months before applying again.
Barclays 24 Month Rule
You are only allowed to earn a welcome offer on a card once every 24 months. Remember to wait 6 months after closing a card to try again, even if it has been more than 24 months since your last welcome offer.
No Maximum Number Of Cards, A Maximum Credit Limit
Like Chase, Barclays holds you to a maximum credit limit instead of a card limit like Amex has. That being said, their approvals are difficult so I wouldn't plan on getting more than a few at one time.
Credit Card Application Rules: ToP Thoughts
Navigating all these different rules requires patience and long-term planning. For example, having a good 5/24 roadmap is important to maximize your points earnings with Chase cards early on. Whenever applying for an Amex card, you need to decide whether the welcome offer you're going for is really the best you can get, because Amex will only award welcome offers once per credit card product.
For help navigating all these different rules, come join our Facebook group where we and the ToP community can answer any questions you may have.