Is The World Of Hyatt Card Worth It
The most popular question we get in the ToP Facebook Group is what card should I get next. Or, is this card worth a Chase 5/24 slot or not. One of the Chase cards that has been a long term keeper, for me at least, has been the World of Hyatt card. I'll share a few of the reasons why it has stayed in my wallet all these years and answer the question, is the World of Hyatt card worth it? I'll take a look at how to decide whether or not it is worth a Chase 5/24 slot for you too.
What Works For Me May Not Work For You
I should start this post off with a quick PSA. Just because a card is good for me, or someone else, doesn't mean it is good for you. That is the case for all co-branded cards. Transferrable currency cards are pretty much good for everyone, but once you get past those, and into the co-branded cards, a lot will depend on your travel patterns and desired destinations. If you frequent places that have no Hyatt hotels then this card might be worthless to you. So, be sure to apply your own situation to the information I am supplying you with.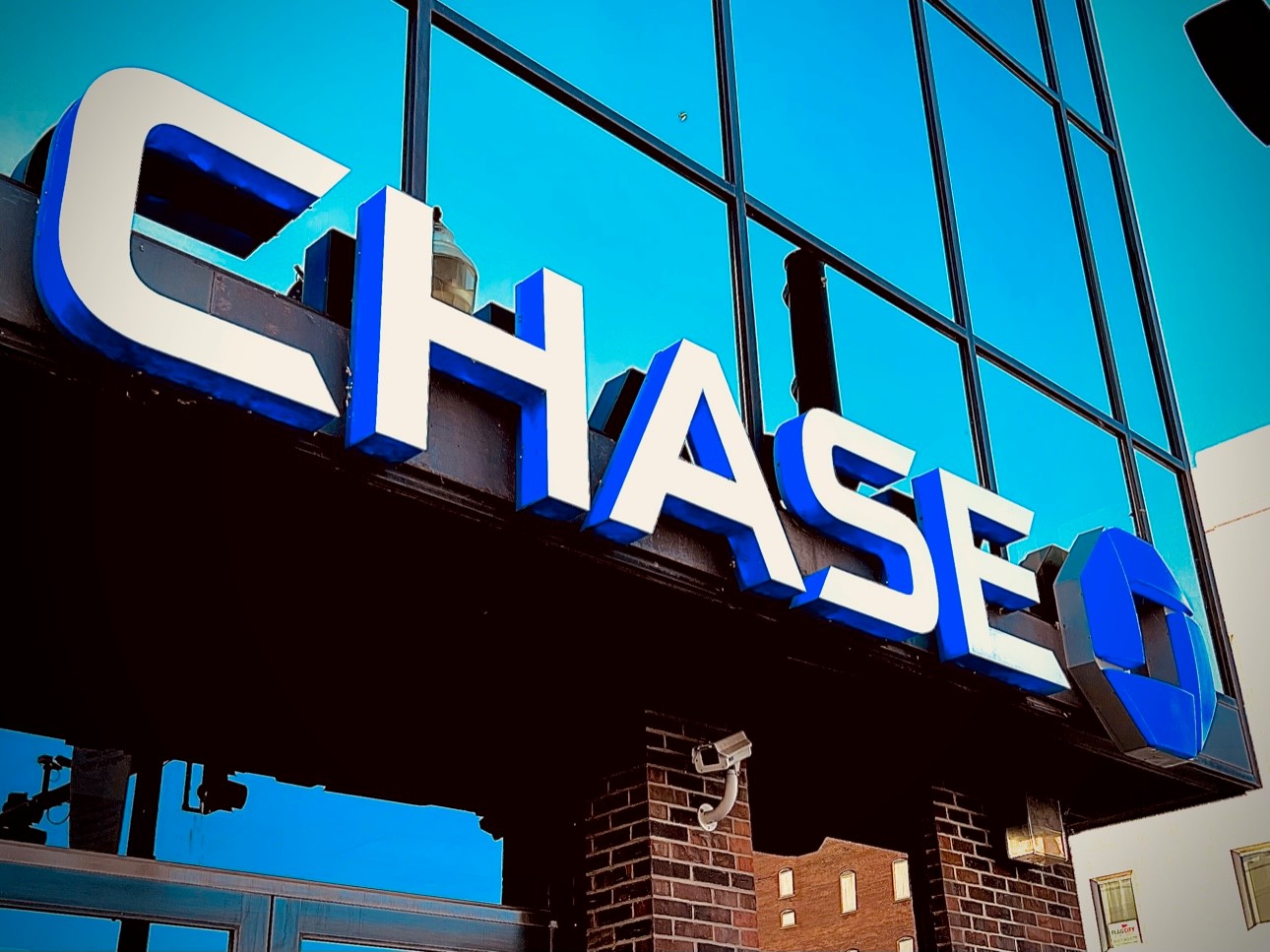 Is The World of Hyatt Card Worth It? 5 Reasons It Is For Me
The World of Hyatt card is one of my favorite co-branded cards and one of the best hotel cards on the market. It offers a decent amount of perks, valuable points and a good earning structure, all for a reasonable $95 annual fee. Here are some of the reasons I have kept the card for years.
Annual Free Night Certificate
Whenever you sign up for a card, even if it is just because the welcome offer entices you, you need to decide if the card is worth keeping after that second annual fee posts. You can look at the card's perks or earning structure etc. as a reason to keep the card into year two and beyond. One of the easiest ways to cover an annual fee is a yearly free night certificate. A few cards offer it in the hotel sector and I think the World of Hyatt card offers one of the best ones just for paying the annual fee.
The free night certificate is good at a category 1-4 hotel for up to a year after issuance. You will want to try to use this at a category 3 or 4 hotel to get the most value out of it. That would give you a redemption range from 9,000 points, on the low end, up to 18,000 points, on the top end. The prices vary because it will depend on peak and non peak. If you value Hyatt points at 1.5 cents per point that range of points offers a value of $135 to $270. Both of those rates are worth well above the $95 annual fee. Hopefully you end up redeeming it at a category 4 hotel with peak pricing. Just like I am next week for a $400+ room rate.
Second Free Night After Spending $15,000 In A Calendar Year
Not only do you get a free night certificate just for paying the annual fee, but the Hyatt card gives you a chance to earn a second one each calendar year. If you spend $15,000 from January 1st to December 31st you can earn another category 1-4 free night certificate. If you redeem it on a standard category 4 hotel award that is like getting an additional 15,000 points for that spend, or 1 more point per dollar. That essentially gives you 2 points per dollar on non bonused spend for your first $15,000 in charges each calendar year. If we value Hyatt points at 1.5 cents each that is like netting 3% on that spend between the 1 dollar per point and the free night certificate. That blows a 2% cash back card out of the water.
Elite Night Credits
The World of Hyatt card is also a must have for anyone chasing elite status with the Hyatt program. You get a 5 elite night bump each year just for carrying the card. You also earn an additional 2 elite nights for every $5,000 in spend on top of that. If you complete the $15,000 in spend each year required to earn the second free night certificate you end up with a total of 11 elite nights. You get 5 for holding the card and then you would earn another 6 for spending $5,000 three times. That is a third of the way to Explorist status and more than halfway to the first milestone of 2 lounge access certificates after hitting 20 nights.
Decent Travel Protections
The Hyatt card also offers some decent travel protections, which can be useful if you don't have a Chase Sapphire Reserve. The World of Hyatt card comes with insurance for trip delay, cancellation, lost luggage and baggage delay. The card also comes with secondary auto collision coverage for car rentals, but that isn't something you should use. It should be noted that the trip delay insurance kicks in at 12 hours, just like the Chase Sapphire Preferred. Overall, it offers some good protections for a co-branded card.
Good Earning Structure
The fact that the World of Hyatt card earns super valuable Hyatt points means it has a feather in its cap from jump street. But, it also offers some good bonus points earning options. First off, getting 4X Hyatt points on any cash stays is better than any other travel earning credit card for Hyatt stays. You can also bill food, drinks and activities back to your room and earn a higher rate on those charges on your card versus paying directly.
The card also offers 2X earning on airfare purchased directly and at restaurants. When it is during your first $15,000 in spend it is comparable to earning 3X Ultimate Rewards because of that extra point per dollar you earn from the free night certificate.
The one under the radar category that may excite people is the gym membership / fitness club option. The fact that the card earns 2X on this, 3X essentially on your first $15K in spend each year, is rare. Usually gym memberships are not a bonus category with cards. That can be a big cost for some and earning valuable bonus points on that spend could make this card extra intriguing.
Is The World Of Hyatt Card Worth A 5/24 Spot?
Now that we talked about why the World of Hyatt card can make sense as a long term keeper we should discuss if it is worth a Chase 5/24 spot. A lot of that depends on if you value the World of Hyatt program and stay at Hyatt hotels. I think their hotel program is the best in the business, but their footprint is on the smaller side compared to the competition. That means that they often can't be the only program you are involved in. My secondary, or backup, program of choice is Hilton. The fact that they are a 1 to 1 transfer partner with Ultimate Rewards is another huge perk of the program as well.
If you are thinking of getting the Hyatt card and find value in the program I think it is worth a 5/24 slot. The welcome offer isn't the best, but it has been the same for quite a while. Because of that I don't know that waiting it out makes much sense. The offer still will pad your account with valuable points, but more importantly, it gives you a long term keeper card in the process.
Having said that, I wouldn't grab it before getting all of the Ultimate Rewards earning cards first though. Grab a Chase Sapphire Preferred or Reserve and a Freedom Flex. If you can get business cards then an Ink Cash and Ink Unlimited makes sense to grab first too. Once you get all of those lined up, and are moving to the co-branded Chase cards, I think World of Hyatt is one of the best. Whether or not it is best for you depends on your travel goals though.
Is The World Of Hyatt Card Worth It: ToP Thoughts
Hopefully this post gives you some good ideas of what to look for in a credit card and if it is worth keeping long term. Hopefully it also helped you answer the question, is the World of Hyatt card worth it and worth a Chase 5/24 spot. I think that it is a yes on both accounts, but if it is right for you will depend on your personal situation.
Hyatt has the best hotel loyalty program out there since it still has an award chart, points are valuable and it is a 1 to 1 transfer partner of Ultimate Rewards. The hotels tend to be newer and in better shape than other programs too. Their footprint is small though, and their locations focus on bigger cities, which may not suite your travel patterns or needs. I should point out that they have spent a lot of money and effort expanding these last few years. I think they will have a competitive foot print in the not so distant future.
While the welcome offer isn't the best I think that the long term value of the card makes it worth grabbing. What do you think? Share your thoughts in the ToP Facebook Group or over on Twitter.