Travel on Point(s) has partnered with CardRatings for our coverage of credit card products. Travel on Point(s) and CardRatings may receive a commission from card issuers. Opinions, reviews, analyses & recommendations are the author's alone, and have not been reviewed, endorsed or approved by any of these entities.
Chase Aeroplan® Credit Card Review
The Quidget_Aeroplan is one of the newer kids on the block, being released last year. The card launched with a surprising amount of hype, especially for a co-branded card. Does it live up to the hype is the real question though, and we believe it does. At a low annual fee of annual_fees and packed with perks for almost everyone, this is one of the few airline cards that is sure to be a crowd pleaser. We will go over all of the pertinent details in our Chase Aeroplan® Credit Card review.
Current Chase Aeroplan Card Welcome Offer
The Quidget_Aeroplan comes with the following offer:
Quidget_bonus_full
This card has a annual_fees annual fee, which is not waived in the first year.
Aeroplan is one of the lowest-cost options for flying Star Alliance airlines. This makes the card's welcome offer lucrative for those looking to fly domestically on partner United Airlines or internationally on over a dozen Star Alliance partners. The versatility of Pay Yourself Back (more on that later) makes this usable for pretty much anyone though.
Chase Application Rules
Like other Chase cards, you will not qualify for this card if you have opened more than 5 credit cards with any bank in the last 24 months. You also can not receive the welcome offer on this card if you have earned one in the last 24 months. That shouldn't be a problem for most since it is not that old but it will be something to be aware of in the future.
Chase Aeroplan® Credit Card Review: Earning Rates
The Quidget_Aeroplan has something for almost everyone. As a co-branded card, you earn Aeroplan miles instead of a transferable currency like Chase Ultimate Rewards, Amex Membership Rewards, or Citi ThankYou Points. While it is best to begin with transferable points, as they typically yield more value, co-brand cards can offer extreme value as well.
The Chase Aeroplan card earns:
Earn 3x points for each dollar spent at:

Grocery stores
Dining at restaurants
Air Canada directly.

1x on all other eligible purchases
500 bonus points for every $2,000 you spend in a calendar month – up to 1,500 points per month.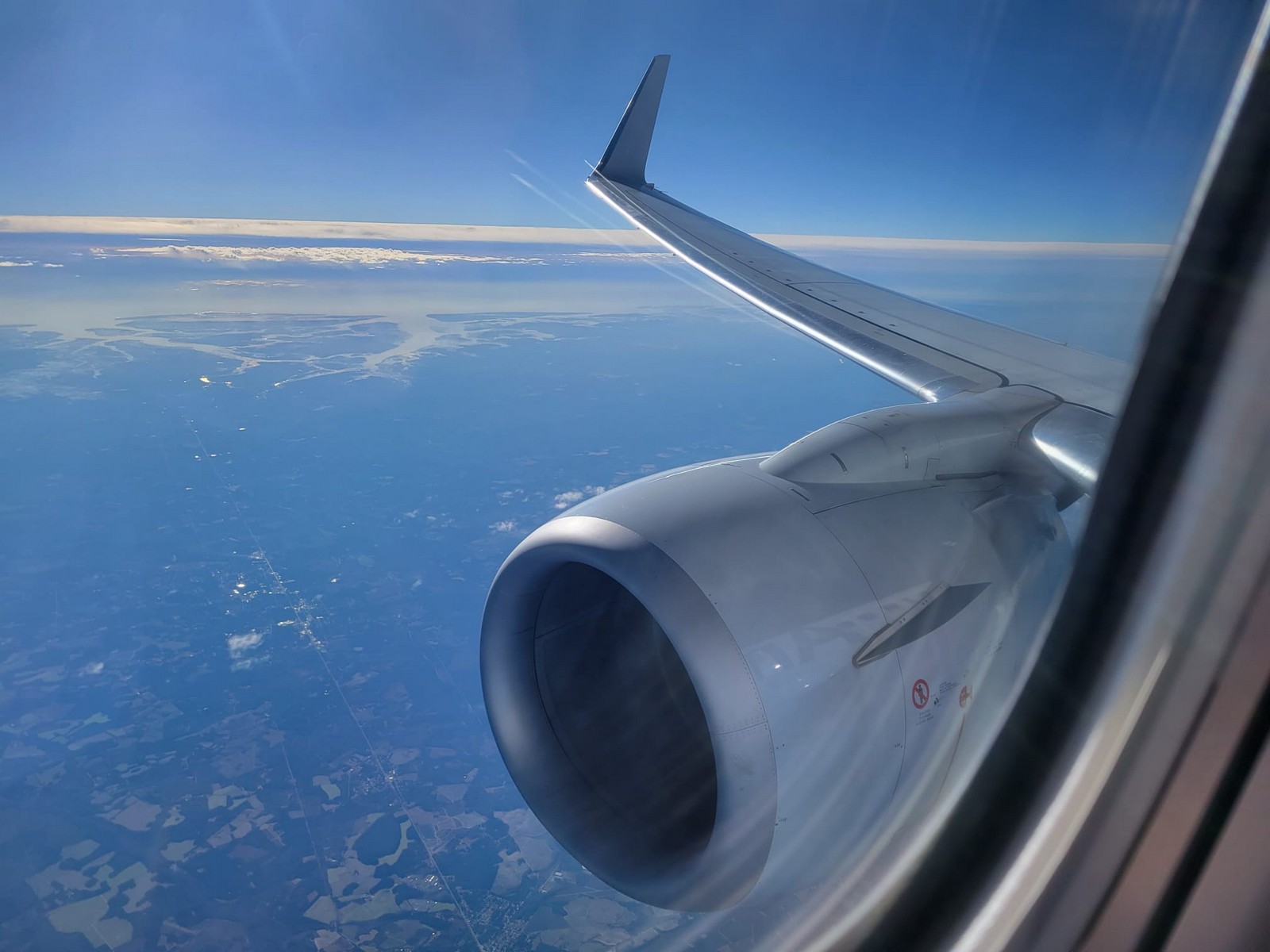 Additional Benefits
As a Quidget_Aeroplan cardholder, you receive 25K Elite Status for the year in which you open the card and the following year. 25K Status entitles you to free checked bags, priority check-in, priority seat selection, a 50% discount on preferred seat selection and earns you Star Alliance Silver. You can maintain your 25K status in subsequent years by spending a minimum of $15,000 on your card in a calendar year. Lastly, if you spend $50,000 or more in a calendar year, you get to "level up" all the way to Aeroplan's highest elite level, Aeroplan Super Elite Status. If you are already a Super Elite and spend $50,000 or more in a calendar year, you can gift 50K Elite Status to a friend or family member.
Additionally, the Chase Aeroplan card comes with these perks:
World Elite MasterCard benefits, including cellphone insurance, a concierge, and an array of travel insurance
First checked bag free, and for up to 8 companions on the same reservation (9 total)
TSA/Global Entry/NEXUS $100 credit every 4 years
Preferred pricing on tickets on Air Canada flights (any partner flights not included)
No foreign transaction fee
Member FDIC
Pay Yourself Back With The Chase Aeroplan Mastercard
Starting on 1/13/23 Chase Aeroplan credit cardholders have had another redemption option added to their tool bag. Cardholders are now able to "Pay Yourself Back" at 1.25 cents per point. This is the same rate you now redeem points at with the Chase Sapphire Reserve® (after Chase torpedoed redemption rates) but the Quidget_Aeroplan has a much lower annual fee.
The Chase Aeroplan Pay Yourself Categories Are As Follows (Travel Purchases):
Airlines
Hotels
Timeshares
Car rental agencies
Cruise lines
Travel agencies
Discount travel sites
Campgrounds
Trains
Buses
Taxis
Limousines
Ferries
Toll bridges and highways
Parking lots and garages
They also have some exclusions:
Some merchants that provide transportation and travel-related services are not included in this category; for example, real estate agents, educational merchants arranging travel, in-flight goods and services, on-board cruise line goods and services, sightseeing activities, excursions, tourist attractions, RV and boat rentals, merchants within hotels and airports, public campgrounds and merchants that rent vehicles for the purpose of hauling. Purchases from gift card merchants or merchants that sell points or miles will not qualify in the travel category.
Other Terms Of The Pay Yourself Back Program
The Pay Yourself Back program does have some limitations. You will only allowed to redeem 50,000 Aeroplan miles this way each year, starting in 2024. The good news is that this year, 2023, there is no cap on redemptions, which offers up some opportunity. It also looks like all points in your Aeroplan account are eligible, not just ones earned with your Quidget_Aeroplan. That is great news with how many currencies transfer into Aeroplan's program. If you would like to read more of our thoughts on this program you can find that here.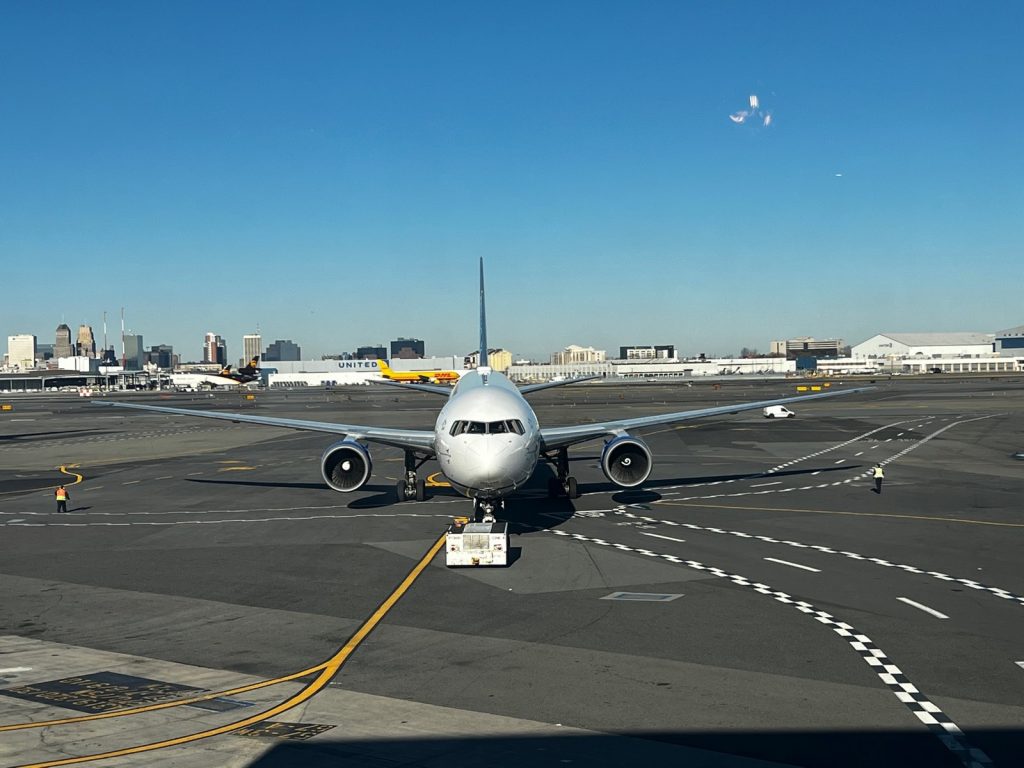 ToP Analysis
While this card is not perfect, it is definitely leaps and bounds better than most of its airline co-brand competitors. First, let's talk about the good: it's great to see Chase introduce a card with a full-time grocery bonus multiplier. An uncapped 3x earn on grocery spend is something Chase desperately needed. Likewise, 3x on Air Canada and dining purchases is great. The current offer is one of the best sign up offers we have seen on this card. For folks with high spend, a total of 100,000 Aeroplan miles is an incredibly useful and valuable offer.
For benefits, free bags for up to 9 people is overly generous for most everyone. And the $100 credit towards NEXUS is awesome for those that travel between the USA and Canada frequently. Status chasers can benefit from $15,000 spend for 25K status or $50,000 spend for a "level up" status bonus are great perks. If you can combine this spend in the bonus categories listed above, the card is even more lucrative.
For bonus multipliers, you can earn 3x dining on a Chase Sapphire Preferred® Card, Chase Sapphire Reserve, Chase Freedom®FlexSM or Chase Freedom® Unlimited. All of the points earned from these cards transfer 1 to 1 to Aeroplan. Therefore, putting your dining or Air Canada spend on any of those cards is a better value proposition. Lastly, while this card offers 3x uncapped at grocery stores, you can earn the same with a Citi Premier® Card and earn transferable ThankYou Points, rather than captive co-branded miles on Air Canada.
Chase Aeroplan® Credit Card Review: ToP Thoughts
Overall, the Quidget_Aeroplan is worthy of a annual_fees annual fee and the welcome is lucrative, especially with the ease of Pay Yourself Back added. For most, this card is worthy of a Chase 5/24 spot. The Chase Aeroplan card is consistently near the ToP of our monthly ToP airline cards.
What are your thoughts? Worth it? Did it live up to the hype? Come on over to our almost 75,000 member Facebook group and tell us your thoughts.
Travel on Point(s) has partnered with CardRatings for our coverage of credit card products. Travel on Point(s) and CardRatings may receive a commission from card issuers. Opinions, reviews, analyses & recommendations are the author's alone, and have not been reviewed, endorsed or approved by any of these entities.