Chase Sapphire Preferred vs Chase Sapphire Reserve
If you've been in award travel circles for more than a few minutes, you've heard of the "5/24 rule" (which you can read about here), and why you should start with Chase cards. Once you confirm that you are below 5/24, your Chase Ultimate Rewards journey begins. The first decision many people make at that point is looking at Chase Sapphire Preferred vs Chase Sapphire Reserve and decide which is the better fit for them. We hope this guide helps you do just that!
How To Choose Which Sapphire Card Is Right For You
Now that we know that Chase is where to start your miles and points journey, thanks to that pesky 5/24 rule, we need to decide which of these two cards is better for you personally. To do that we will take a look at:
Earning structure
Welcome offer
Card perks
Annual fees
It would be great if you could just get both cards, but Chase changed the rules on that a few years back. You can carry both, eventually via product changes, if you so desire to (not much point to though). You can not, however, hold one and apply for the other. Because of that we will give you tips on what to consider when deciding between the two. Hopefully this will give you a roadmap to getting on your way to racking up tons of points.
CSP vs CSR Ultimate Rewards Earning Structure
First up, let's take a look at the earning structure for the Sapphire Preferred and Sapphire Reserve. Since they both earn transferrable Ultimate Rewards points it is a true apples to apples comparison here. They both have access to the same transfer partners etc.
Earn 5x Ultimate Rewards on

Travel booked through the Chase Travel Portal
Rides with Lyft (through March 2025)

Earn 3x Ultimate Rewards on

Dining
Online grocery (excluding Target, Walmart and wholesale clubs)

Earn 1x Ultimate Rewards on everything else
Earn 10% annual points bonus (meaning add 0.1x to all categories above)
Earn 10x Ultimate Rewards on

Car rentals & hotels booked through the Chase Travel Portal
Rides with Lyft (through March 2025)
Chase dining

Earn 5x Ultimate Rewards on airfare booked through Chase Portal
Earn 3x Ultimate Rewards on

All other dining
All other travel

Earn 1x Ultimate Rewards on everything else
Earning Structure Quick Thoughts
You may be surprised to see that the less expensive Chase Sapphire Preferred seems to offer the better array of earning structure. Especially when you throw in that 10% bonus at the end of the year (only on base earning). That gives the card a slight advantage on restaurant spend, when compared to the Chase Sapphire Reserve, and some other interesting options in the 3x category.
With the popularity of grocery delivery and streaming services exploding I think people will enjoy getting some bonus points there too. The Preferred does lag behind the Reserve in the travel spending area. So if that is a big area of expense for you that could tip the scales, but more on that in a bit.
I would ignore the portal earning rates since you usually will want to book directly and avoid the hassle of dealing with travel portals. That is especially true should something go wrong on your trip.
Chase Sapphire Preferred vs Chase Sapphire Reserve: Welcome Offers
Next up, let's take a look at the welcome offer for the Preferred and Reserve.
Welcome Offer Quick Thoughts
Not much to discuss here, both are back to being the same so you need to analyze the benefits for you. Most go with the Sapphire Preferred when starting out.
CSP vs CSR Card Perks
Now we find ourselves discussing card perks. This one is an area where you need to do some contemplation for yourself. There are a lot of perks offered with these cards, the Sapphire Reserve in particular. Only you can decide what those are worth to you. I'll highlight some of the bigger ones but you can look at our Preferred and Reserve reviews for a much more in depth breakdown of them.
I will point out first off that both cards have good car rental, baggage delay and trip interruption insurance. They are pretty much the same in each of those categories too. The one exception is that the trip delay insurance kicks in after 6 hours with the Sapphire Reserve and at 12 hours with the Sapphire Preferred.
Get a $50 annual credit on hotel stays purchased through the Chase Ultimate Rewards travel portal.
10% bonus points each year (as noted above)
Get 25% more for your points when booking through the Chase Travel Portal
$300 travel credit each cardmember year
Priority Pass Select membership for primary cardholder (includes restaurant access)
$100 credit every 4 years for Global Entry or TSA Precheck
Access to the The Luxury Hotel Collection
Get 50% more for your points when booking through the Chase Travel Portal
Get 25% more for your points when using Pay Yourself Back (in select categories)
Card Perks Quick Thoughts
This is the toughest area for us to give you a valuation on. For travel insurance the two cards offer a lot of the same coverage, except the time difference in travel delay. If you would prefer to have that window a bit tighter then the Reserve may get a notch in its belt for that.
The travel credit on the CSR is a way to reduce the annual fee, which we will discuss next. The perk you find the most valuable of the two cards could be the Priority Pass Select membership, especially with the access to restaurants. But, if you already have that from other cards it may not be as valuable to you. The same could be said for the Global Entry / TSA Precheck credit.
So crunch your own numbers here and decide which areas are most valuable to you. The Chase Sapphire Reserve comes out way ahead in the perks department, but that doesn't mean much if you don't personally value those perks.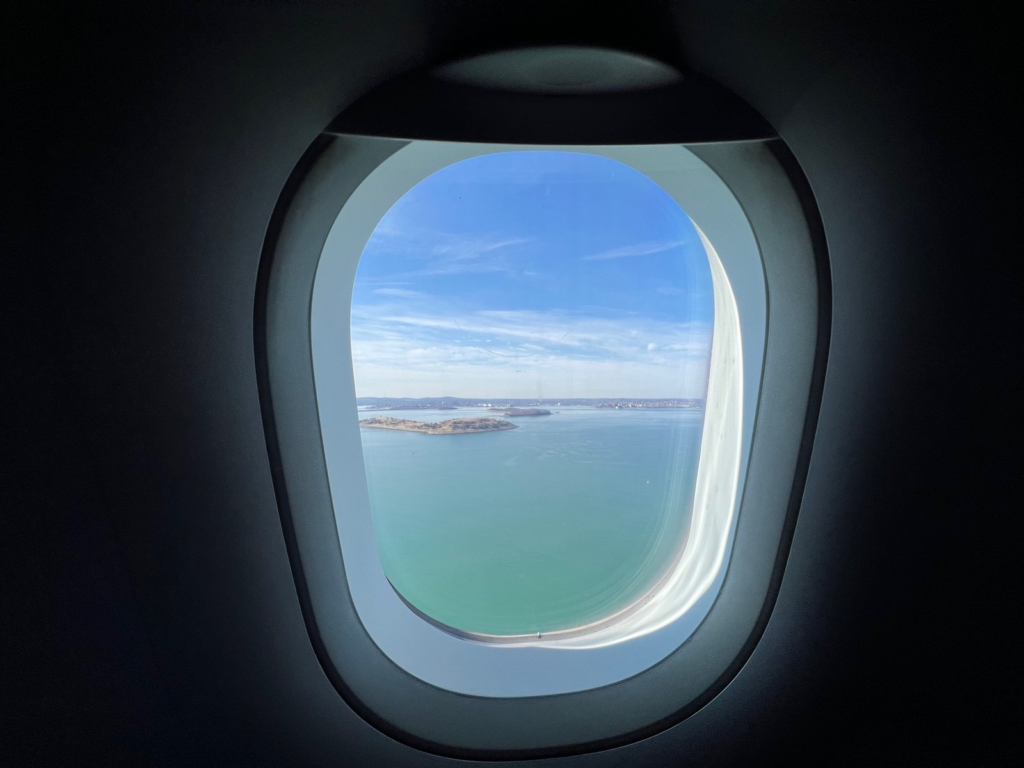 Chase Sapphire Preferred vs Chase Sapphire Reserve: Annual Fee
The last section we are going to look at is the annual fees for each card.
$550 annual fee
-$300 travel credit
$250 net annual fee (if you maximize the credit)
Annual Fee Quick Thoughts
I didn't include the $50 hotel credit for the Sapphire Preferred's annual fee like I did the travel credit for the Sapphire Reserve because of its requirements. You need to book the hotel through the Chase Travel Portal to get it. That negates earning elite nights and hotel loyalty points so it won't be of use to many. It could make sense for a one off night at a non-chain hotel but that target is small enough I would rather not include it.
The travel credit on the Reserve works on most travel and can be booked direct. Because of that it can be used fairly easily (think award flight taxes and fees etc.) and I discounted it from the annual fee. The Sapphire Preferred still comes out ahead here but the difference isn't as far off as the sticker prices suggest.
Crunching The Numbers: Which Card Is Better For You In The First Year?
Now that we have everything laid out you may already be leaning one way or the other in terms of which card is better for you. I wanted to take a second and crunch some numbers with you. This ensures we are covering all the bases.
If we give the Reserve's $300 travel statement credit a 100% valuation (some may discount this slightly), that gives us a net annual fee of $250. When compared to the Preferred, that is an increase of $155. In addition to this cash difference, you should consider how much value you give to the Reserve's additional benefits, like Priority Pass, stronger trip protection. etc.
When the welcome offer for the Sapphire Preferred and Sapphire Reserve differ from each other, the numbers can favor one card over the other more strongly. But when the welcome offers are the same, your analysis mostly focuses on how whether the Reserve's additional benefits are worth the additional $155 out of pocket.
Bridging The Gap Between The Sapphire Preferred & Sapphire Reserve
Let's assume that you value the additional Reserve benefits at $200. When combined with the $155 higher annual fee, we're looking at a $355 difference in value. The CSR and CSP earn about the same on dining, although the Preferred gets .1 points more per dollar. That means the real difference in earning is on travel. Here is where the Reserve earns 1 point more per dollar. If you value that point per dollar at 1.5 cents each you would make the following calculation:
$455 / $0.015 = $23,666 in spend
That means you would need to spend $23,666 on travel with your Sapphire Reserve in the first year to make up the difference in value. This isn't including if you spend money in the streaming, or grocery delivery area, with the Preferred either. If you do, then you will want to factor that in as well.
$255 / $0.015 = $17,000 in spend
If we value the perks at $200 a year, the spend drops quite a bit, but it is still a big number. Plug in whatever value you have for the CSR's perks and you can use the same calculation for your own situation.
What About After The First Year?
As you can see, the Chase Sapphire Preferred is going to be the best option for a majority of people in the first year. Especially when it has an elevated offer that outpaces the Chase Sapphire Reserve. What about after the first year though? If we remove the difference in welcome offers for year two, here is what the calculation looks like:
$155 / $0.015 = $10,333 in spend
This is still a large number, but not insurmountable. And this values the Priority Pass Select membership, Global Entry credit and improved travel delay insurance at $0. If you value those things at more than $155 then you make the product change regardless of spend etc.
That is why my recommendation, to most people at least, is to get the Chase Sapphire Preferred for year one, when the welcome offers are vastly different, and then decide what to do in year two. If you want the perks, and find value in them, then upgrade to the Chase Sapphire Reserve at that point.
Chase Sapphire Preferred vs Chase Sapphire Reserve: ToP Thoughts
Hopefully this gives you everything you need to make the best decision for you. When there is a difference in the welcome offer it will usually be best to grab the higher offer. Then you can pick which of the two fits your needs better for year two. That is unless you really value the perks the Chase Sapphire Reserve has to offer. If you are just starting out and you don't have other premium cards that offer similar things that just may be the case. Either option is a winner really and it is a great place to get started on your points earning journey with. So, which one are you picking? Let us know your thoughts in the comments or in our Facebook group.
Travel on Point(s) has partnered with CardRatings for our coverage of credit card products. Travel on Point(s) and CardRatings may receive a commission from card issuers. Opinions, reviews, analyses & recommendations are the author's alone, and have not been reviewed, endorsed or approved by any of these entities.