Tips for Booking Flights with Points
Booking an award flight with points takes effort and skill, but not much luck, despite what many think. Most folks understand the basics of opening an airline's website and searching for flights to be booked with miles. But there are a number of tips and tricks that you can use to make your life easier and basically eliminate any luck needed to score that great business class seat. With these tips for booking flights with points, you will set yourself up for success and increase your chances of booking your next flight with points.
RELATED: If you want to learn how to conduct award searches, check out our guide on How to Book an Award Flight Using Points
#1: Search and Book One-way Flights
Award travel is all about one-way flights. Searching round-trip is actually shooting yourself in the foot. Here's why: say you want to fly from Atlanta (ATL) to Paris (CDG) and you search for a round-trip award. You're asking the website you're using to only return you results showing availability on the outbound and the return flights. If the website finds availability on one of those flights, it won't tell you. It will instead tell you that no flights are available. But that's not true! One of the flights you need is indeed available. Searching for one-way flights avoids this issue.
Booking one-way flights is also the way to go. Doing so gives you flexibility to snag a flight that works for you while you keep searching for the other leg. And once you do have both legs booked, if you need to make any changes to one of the flights, having them booked separately eliminates the risk of messing up the other leg.
#2: Book the Cabin You Want to Fly
Booking an economy seat (whether with cash or points) and hoping for an upgrade later is a losing strategy. The only way to guarantee yourself in the seat you want is to book the seat you want.
When you book an economy seat and want to use points (or cash) to upgrade later, you're adding too many variables. Doing this requires premium cabin seats to remain available, which isn't ever guaranteed. It also requires the airline to make those seats available for an upgrade, which also isn't guaranteed. And then you still need to beat out any elite members who might get upgraded for free because of their status. If these factors don't all align for you, you're stuck in your original seat.
To avoid this, book the seat you want from the start. Follow the steps in our Award Booking Guide and ask questions in our Facebook group along the way.
#3: Book What You Can, When You Can
Folks often ask whether they should wait until a transfer bonus shows up for them to book an award flight for less. The answer is always no. Award availability comes and goes. There is no guarantee that what you see available today will remain available tomorrow. Transfer bonuses are useless if there is no award availability. If you find saver availability for the route you want, book it!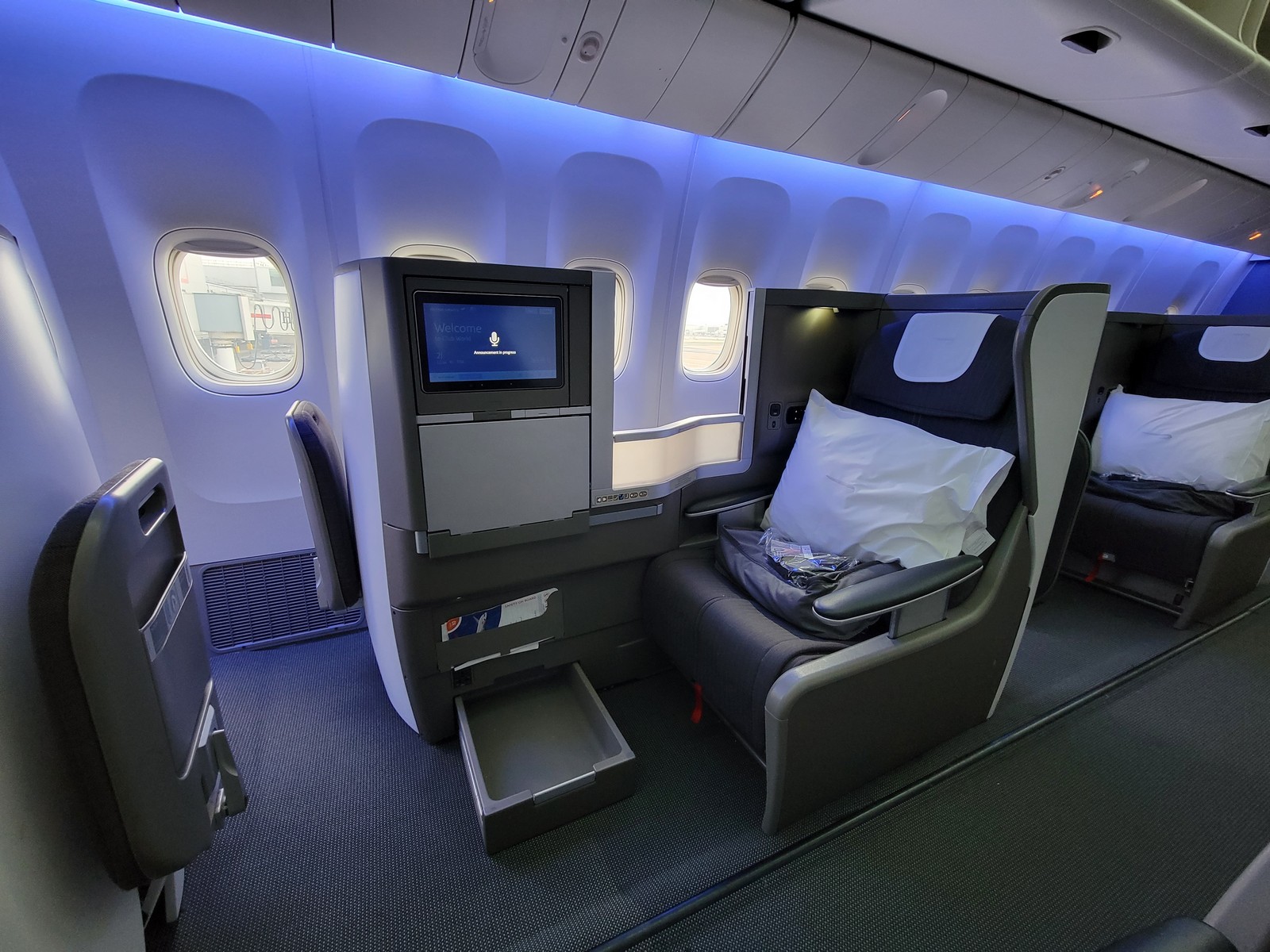 #4: Only Transfer Points When You Have Confirmed Availability
Many folks are tempted to transfer points to an airline because of a transfer bonus. "I want to fly to France next year so I'm going to take advantage of this Flying Blue transfer bonus now." This is a bad idea. Points transfers are one-way only. This means once you transfer points from a bank to an airline, you cannot send them back. Nor can you transfer those points to another airline. Those extra 20% points or so will do you no good if availability never opens up.
So if you see a transfer bonus that might work for you in the future, resist the urge to transfer those points until you find availability. If the calendar isn't open for your dates yet, don't worry. Transfer bonuses happen pretty often. You can always check prior trends in this post.
Once you find award availability, we recommend confirming availability with another partner airline. For example, if you find Lufthansa business class availability when searching Air Canada Aeroplan, you might want to check for that same flight on United's website before transferring points to Aeroplan. Calling the airline with whom you want to book is another option.
#5: Search Early, Search Often
Searching for business or first class seats once and hoping to score on the first try is kind of like playing the lottery. Your odds are very small. To set yourself up for success, try searching as far ahead of time as you can, and do it often.
The more you practice searching, the faster and better you'll become at it, and the easier it will be to find flights.
Most airlines open their calendars somewhere between 330 and 355 days out or so. This means you can start searching for award availability roughly 11 months in advance of your trip. This does not mean that availability is best right when the calendar opens (it can be, but not always). But searching early increases your chances of finding something sooner.
And if you don't find seats right when the calendar opens, remember that not all is lost. Check out tip #10 below!
#6: Avoid Making Test Transfers
When transferring points for the first time, a lot of folks like to do a test transfer to make sure it goes through properly. This usually involves making a minimum transfer of 1,000 points from the bank to one of its transfer partners.
We understand the urge to do this. But if you want to do a test transfer, do it days or weeks in advance. Here is why: if you transfer 1,000 points and and that goes through, and within minutes transfer a bunch more points to make your booking, your second transfer will likely be flagged for fraud by the airline, the bank, or both. There is no solution here other than to wait it out, which can take days. By the time your miles show up in the loyalty account, the award seats may be gone.
#7: Create Loyalty Accounts Ahead of Time
When you find an award seat that works for you, the last thing you want to do is create a new loyalty account to make the booking. If you already have the account created, you can transfer your points, log in, and book the flight, all within minutes.
Booking flights with points is a lot easier when you already have loyalty accounts set up. First, you will have to take the time to create the account; some airlines' websites are harder to navigate than others and require more detailed information. Once you do create the account, you'll have to transfer your points to book. But transferring a lot of points to a brand new account can trigger a fraud alert in the airline's IT system and stall your transfer. Air Canada Aeroplan and Air France/KLM Flying Blue are among the airlines where this problem is most common.
Loyalty accounts are free to create across all airlines. So do yourself a favor and create loyalty accounts ahead of time to set yourself up for success.
#8: Position to a Different Airport if Needed
We all want a non-stop flight out of our home airport. But if you're open to flying out of a different major airport, you'll increase your chances of finding a flight. We call this positioning to a different airport.
For example, if you want to fly from San Francisco (SFO) to Tokyo (HND/NRT) but can't find any availability, try searching out of Los Angeles (LAX) or Seattle (SEA). If you find a flight out of those airports, you can book a separate flight from SFO to LAX or SEA. You can also try to include that positioning flight as part of your award booking (but it won't always work).
Positioning works on the return flight too. If you're trying to fly home from Tokyo and can't find a flight into SFO, try searching into LAX, SEA, or other airports instead.
#9: Redeem Airline Miles First, If You Can
If you have the option to redeem transferrable points or airline miles for a flight, start with the airline miles. One of the biggest disadvantages of airline miles is that they are subject to devaluation.
For example, United recently devalued its miles. Flights between the US and Europe used to cost between 60,000 and 68,000 United miles in business class one-way. Now, those same flights cost between 80,000 and 88,000 miles. For anyone holding United miles, this change was really bad. But those of us with Chase Ultimate Rewards can instead book those same flights for cheaper via Air Canada Aeroplan or other Star Alliance transfer partners.
So if you find an award flight that you can spend existing airline miles on, it's a good idea to burn through those first. You can always top off your balance by transferring from a bank partner.
#10: Take Advantage of Last Minute Awards
Last minute award availability is real. Many airlines open up a lot of availability at the last minute, usually within 2 weeks of departure. Within a week or a few days of departure, even more seats show up. If you have a flexible schedule or are just a spontaneous traveler, take advantage of last minute awards! Alternatively, if you have already booked a flight, you can switch to a better route, schedule or class if that availability opens.
Tips for Booking Flights with Points: ToP Thoughts
The only thing better than traveling is traveling on points for pennies on the dollar. Follow these tips and you will set yourself up for success for booking flights with points. Remember to consult our Award Booking Guide, our Transfer Partner Tool, and our list of current transfer bonuses. And if you ever have any questions about award bookings, come ask in our Facebook group!