Changes to AAdvantage Awards
American Airlines has recently restored the ability for flyers to make free changes to awards booked with AAdvantage miles. American Airlines had eliminated the ability for flyers to make changes to award bookings. If flyers wanted to modify an award booking, they would have to cancel the award (which was and remains free to cancel), and then rebook that award. This was somewhat inconvenient and not really efficient. More importantly, it could be stressful if the miles didn't refund to your AAdvantage account instantly, in which case you'd have to call American to push them through.
Thankfully, American has reinstated the ability to make free changes to AAdvantage awards, which we walk you through below.
Changes to AAdvantage Awards: Conditions to Free Changes
Awards eligible for free changes must beet a number of criteria. Based on what I have observed, to be eligible for a free change, the award booking must meet the following criteria:
Limited to domestic flights only
The reservation is limited to one passenger
The award booking must have been booked via American Airlines
All flight segments must be operated by American Airlines
These restrictions are pretty limiting. The biggest downside here perhaps is the fact that you cannot make changes to awards book via partners, such as British Airways. This was already the status quo, but it's unfortunate to see it remain this way.
If your award does not meet these criteria, you can still cancel your award and rebook it again. AAdvantage miles typically repost instantly, but may take longer for international flights. If that happens, call American and ask them to push the refund through.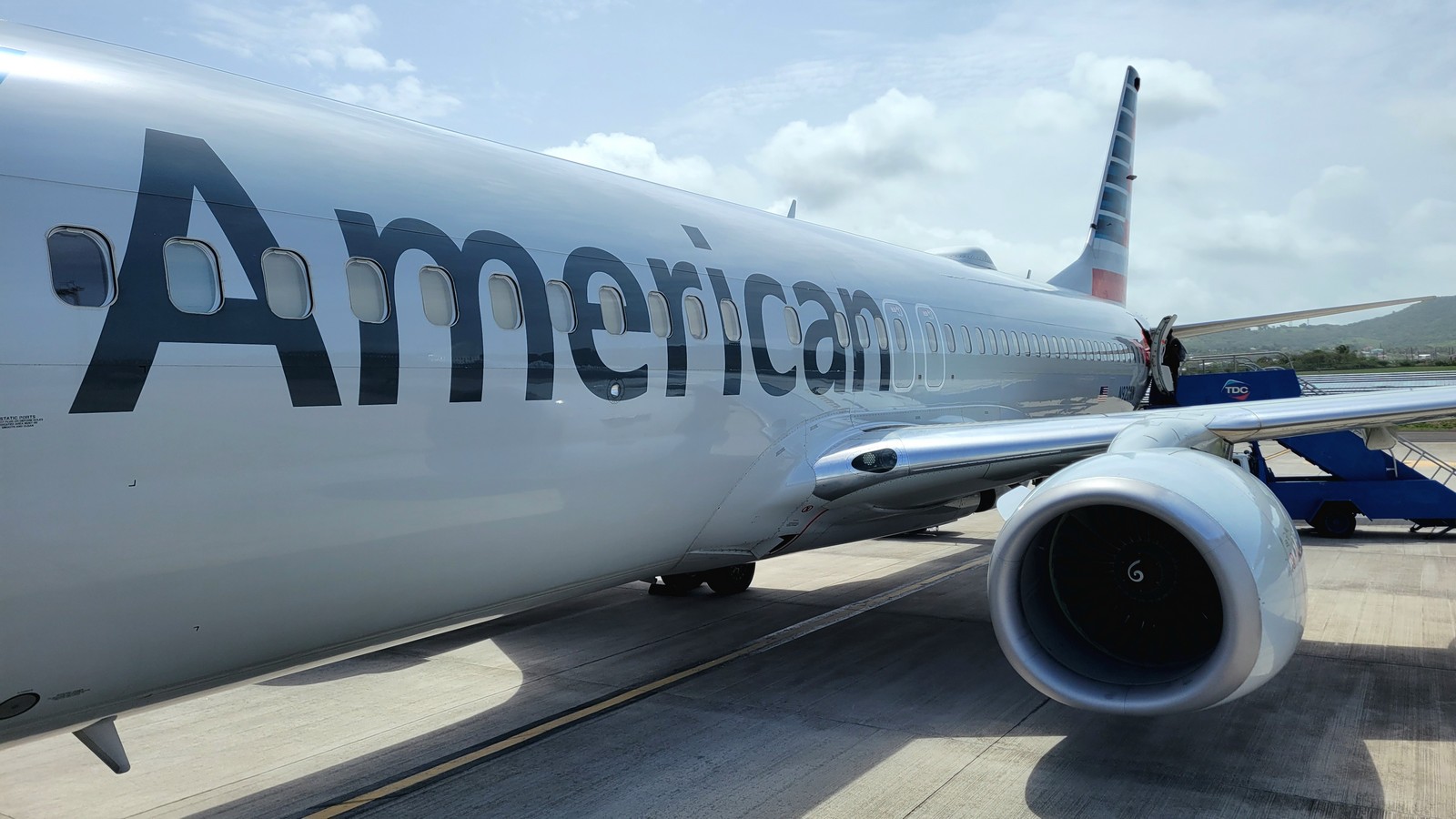 How To Make Changes to AAdvantage Awards: Step By Step Process
Here are the step by step instructions to change your American award booking:
Step 1: Select the flight you want to change
Log into your AAdvantage account and go to My Trips page. Select the award booking you want to change. When the reservation shows up, click the blue "Change trip" button.
If you reservation is eligible to be changed, you will be taken to the next page.
Step 2: Confirm the flight you want to change and change the route/date
Confirm you have the correct reservation pulled up by clicking the check box next to "Yes, I want to change this flight". If you are trying to change your departure or arrival airport or the date of your flight, make that change on this page.
In this example, I am keeping this information the same because I just want to change the time of the flight without changing the date or route.
Step 3: Select your new flight
The next page shows you which flights are available for you to change to, as well as the cost differences in miles and any taxes. I find it helpful that American shows the miles and taxes associated with your original reservation at the top of this page. Click on the new flight that you want to book.
If your new flight has lower taxes than your existing flight, then you will receive a refund to your original form of payment.
The next page will show you a trip summary of the new flight you selected, along with a helpful breakdown of the total cost (if any) associated with the fare difference in miles and cash. Once you review, click the blue "Continue" box.
Step 4: Review and pay
The next screen again shows you a summary of your trip with all relevant details and a cost summary showing the changes in fare. When you're ready to finalize the change, click the blue box labeled "Submit Change" at the bottom of the screen.
When I made the change above, I received a confirmation email from American Airlines within seconds. In fact, I received two emails: one confirming that I redeemed AAdvantage miles for a flight, and another with the booking confirmation. Interestingly, neither email mentioned that this was a flight change, but rather looked just like any other email you would receive for a new booking.
Keep in mind that with the flight change, you lose your seat assignments (see the screenshot above). This is the case even if you only changed one leg in your itinerary.
Changes to AAdvantage Awards: ToP Thoughts
American Airlines restoring the ability to make changes to AAdvantage awards is a positive development. That said, we would like to see this feature available to more award bookings than just those satisfying the limited criteria.