How To Transfer A Hyatt Free Night Certificate
Did that title blow your mind a bit? Get you really excited? Good, because this is something that the World of Hyatt program lets anyone do that is pretty amazing. Unlike a Guest of Honor booking, no status is needed. I wanted to show you how to transfer a Hyatt free night certificate, which in fact means that anyone's cert can become your cert. This is particularly useful for people with a significant other where only one person has status. That is because when you transfer the World of Hyatt free night cert it actually becomes that person's cert and they get the elite night credit and the perks of status. Here are all the details you need on how to perform a Hyatt award transfer.
What Is A Hyatt Award Transfer?
What did he just say? A Hyatt award transfer, what is that? That is the proper name of what we are doing here. If your friend or family member has a category 1-4, or category 1-7 free night certificate, that you would like to use, they can essentially give it to you. We are not talking about booking it and adding your name to the room either. No, no, no, that would mean you don't get to use your status and earn the elite night credit if you do it that way.
That is important when status promos come around, like the current Bilt promo, you want all those elite night credits you can get. If you have a few free nights in your spouse's account that you wish you could use them during this promotion, well, you are in luck! It will also help in things like the current Hyatt Bonus Journeys promotion. No point in having to lose out on credit for the first stay twice after all!
Step By Step Guide: How To Transfer A Hyatt Free Night Certificate
Now that we know what an award transfer is, and why it is amazing, let's dive into how to do it. The person with the certificate will need some info from you to pull this off. Here is a list of the stuff you should put together for them:
Your World of Hyatt number
The email you have listed on your World of Hyatt account
The property you want to book and the date you need

Be sure there is award space before making them jump through these hoops
Step 1: Finding The Right Hyatt Representative
Once they have that info they will need to call World of Hyatt (800-544-9288) and tell the phone representative that they would like to make an award transfer booking with their free night certificate. You may run into an agent that doesn't know what you are talking about. If there is a lot of hemming and hawing then you may want to HUCA (hang up and call again).
Step 2: Feed The Rep The Proper Info
Once you get a knowledgeable rep on the line your friend or family member will feed them the info. They will list off the hotel, dates, give them your World of Hyatt number and email address. Make sure they confirm with the rep that the booking is on YOUR account with YOUR World of Hyatt number attached. Once that is completed you should get the email and see the booking show up when logged into your Hyatt account.
Step 3: Confirm It Shows On Your Account
Once I did receive the email about the booking but it didn't show up on my account. I sent the World of Hyatt Twitter team a quick DM (they are pretty great by the way) and they were able to quickly add it to my account.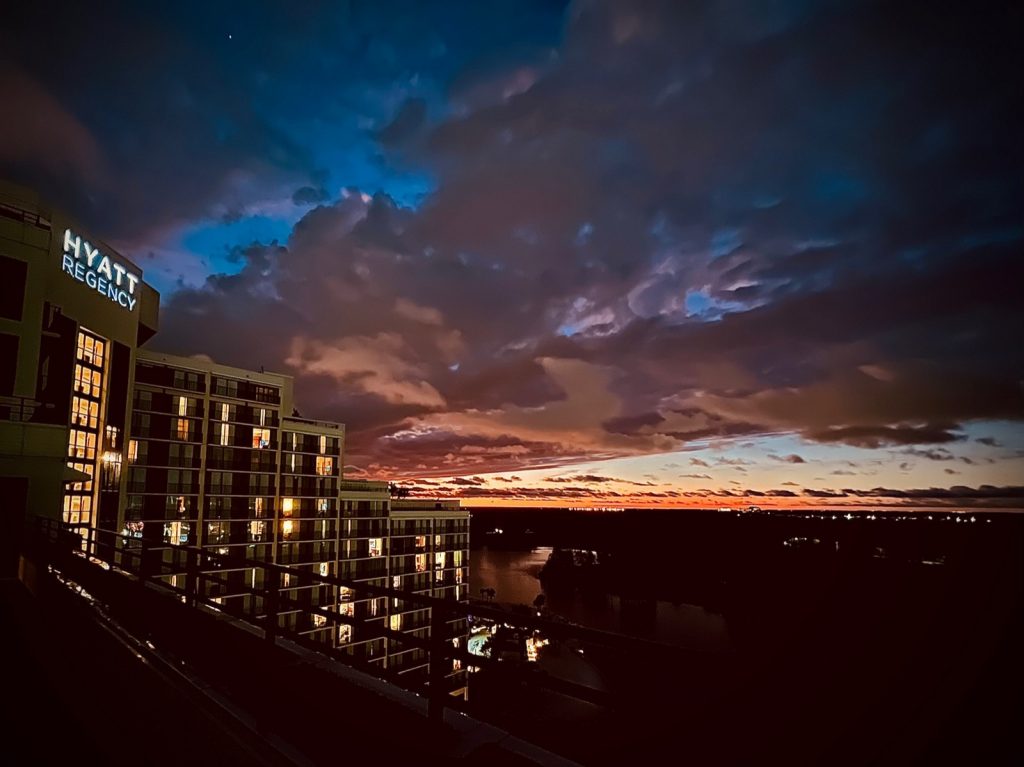 That Is Just Like A Guest Of Honor Booking, Right?
It should be noted that this isn't the same thing as a Guest of Honor booking. That is when someone with Globalist status makes a reservation for someone else using their points and gifts them their Globalist status. Even though the recipient of the Guest of Honor booking gets the elite night credits they don't use their own status etc. This essentially gifts the free night cert to you, and puts it in your name, as if you had it all along. I will also point out that you can not Guest of Honor free night certificates.
How To Transfer A Hyatt Free Night Certificate: ToP Thoughts
That is all she wrote, seems too easy doesn't it? Hyatt award transfer bookings can help you maximize points too. I once had booked a hotel for 18K points on my account but ended up needing them for another stay. The new booking was for two nights at 8,000 points each. We had just earned a free night cert on my wife's account by spending $15,000 within a calendar year on her World of Hyatt card and I had her make the booking with it. Once we had it confirmed I canceled my points booking and made the new two night booking. All three stays ended up hitting my elite nights tracker for the year.
Hopefully this how to transfer a Hyatt free night certificate guide helped some of you up your miles & points game and unlocked some free elite night credits you didn't think you would have. Let me know if you think you will take advantage of this over in the ToP Facebook Group.