How to Calculate Award Redemption Value
One of the most common questions we see in our Facebook group is whether a redemption is a "good redemption" or whether someone is getting "good value" out of their points or miles. This is a very important question to ask. Just because we use points to travel for free (or nearly free) doesn't mean we should waste our points or pay more than we need. So how do we determine whether a redemption is any good?
Often, the key is calculating "cents per point," or "CPP." As the name suggests, CPP tells us how many cents we're getting for each point redeemed on any given booking. Although the formula is pretty simple, context is important. As we explain below, CPP is not the be-all end-all, but it is still very important. So in this post, we explain how to calculate award redemption value as well as when and why we should focus on CPP.
Why do we care about award redemption value?
Traveling on points is great because it saves us money. We get to travel more often and better because we use points for things that we otherwise couldn't afford. But just because we aren't using cash (or are spending very little cash) doesn't mean we should squander our hard-earned points.
As we explain in this post, you almost always get better value from transferring points to airline or hotel partners than by redeeming those points through a travel portal. But even when transferring to a partner, you want to make sure you're getting good value for those points.
By calculating cents per point, you're essentially comparing the cash cost of a booking to the points cost for that same flight or hotel room. This helps determine whether you're better off paying cash or redeeming points.
When should we care about cents per point?
Usually, calculating CPP is most important when redeeming points for economy flights or hotel rooms. CPP is less relevant when redeeming points for first or business class flights.
Cents per point is most relevant when looking at things we would be willing to pay cash for, like a hotel room or a domestic flight in economy. This is because CPP tells us which of the two options is the "cheapest."
Meanwhile, CPP is less relevant for things we wouldn't ever pay cash for, like first or business class flights. Here is an example: Say you want to fly in business class from the US to Europe. You find saver availability via Air Canada Aeroplan, which charges 70,000 points for a one-way business class flight between the East Coast and Europe. And let's say the cash cost of this flight is $4,000. Based on these numbers, you would get around 5.7 cents per point for this redemption, which is phenomenal value.
But here's the important question: would you ever actually pay $4,000 for a one-way flight? Most of us wouldn't. And this is why CPP is not as important in this case. At the end of the day, most of us would be willing to redeem 70,000 Aeroplan points for a one-way business class flight to Europe regardless of the cash cost of that flight, unless the cash cost was at a very steep discount.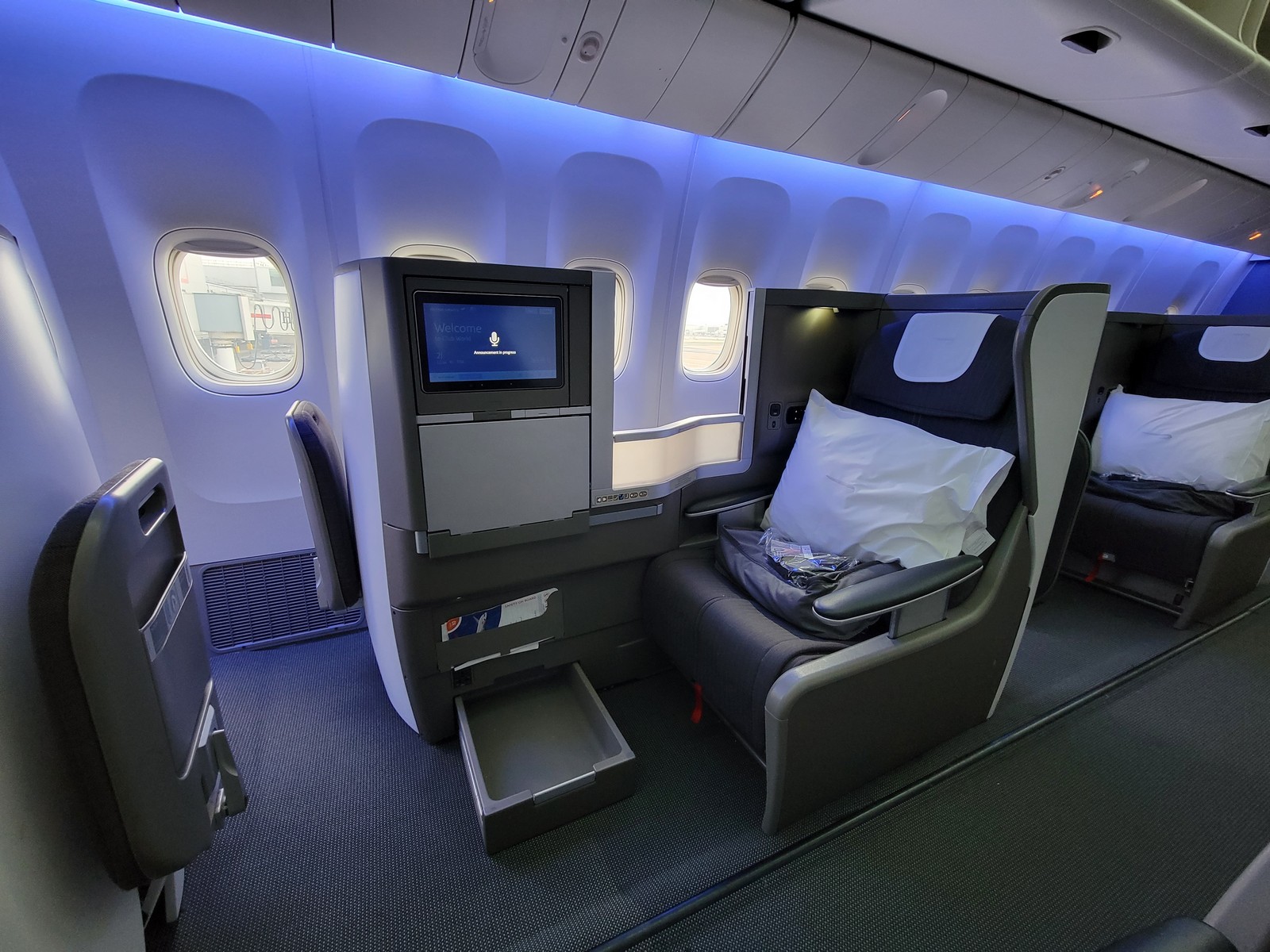 How to Calculate Cents Per Point
As mentioned, the formula is pretty straightforward. First, you take the cash cost of the flight/hotel and subtract any fees associated with the award booking. Then, divide that result by the number of points it would cost to book that same flight/hotel. The result gives you dollar per point, so just multiply the result by 100 to get cents per point.
Let's walk through a real example. Say you found saver availability from Philadelphia (PHL) to St. Louis (STL) on American Airlines. British Airways charges just 9,000 miles + $5.60 in taxes for this flight. Meanwhile, the cash cost for this same flight is $200. Since BA is a transfer partner of Chase and Amex (among others), you can use 9,000 Chase URs or Amex MRs for this flight by transferring to BA.
Which one is a better deal? 9,000 points + $5.60 or $200? This is where CPP comes in. Let's apply the formula:
$200 − $5.60 = $194.40
$194.40 ÷ 9,000 = 0.0216
$0.0216 x 100 = 2.16 cents per point
2.16 cents per point is great value for any transferrable currency, like URs and MRs. It's even better value for airline miles like British Airways Avios, if you already had some Avios lying around. I would comfortably use points instead of cash for this trip any day of the week and not think twice.
Let's play with the formula a bit more. What if the cash cost of the flight instead was $110? Applying the same formula, we get 1.16 cents per point. That's pretty low value. In fact, you could get better value by redeeming points via the Chase UR portal with a Chase Sapphire Preferred at a fixed rate of 1.25 cpp.
Remember: Not all points are created equal. When calculating CPP, consider which points you would be redeeming. Transferable currencies are more valuable than airline miles or hotel points!
How to Calculate Award Redemption Value: ToP Thoughts
Cents per point is very important in determining whether you're getting "good value" out of your points. Sooner or later, every award traveler has to run this calculation, even if they don't know they're doing it. That said, there are times when CPP isn't as relevant, like when you're looking to book an expensive premium cabin award that would never pay cash for.
Do you calculate cents per point for all of your redemptions? Come share your experience in our Facebook group!