Best Airplane Seat
After selecting and booking your award flight, you may be wondering what is the best airplane seat to choose. After all, not all seats are created equal. We get asked the question "What seat should I select on my flight?" all the time over on our Facebook group. Perhaps there is a bit of overthinking going on here, or maybe you just want to maximize your comfort while traveling on points. Either way, we are going to break it down for you. After reading our guide you will have all the tools you need to select the ToP seat on your flight.
Why Selecting a Seat Matters
So you just finished reading our award flight guide and you have made your booking. Awesome! Now you might be wondering which seat should you choose on the plane.
If you're flying in business or first class, you will have a comfortable flight no matter what. Sure, some seats might offer better aisle access or window views, but you will still have a great experience.
But if you're flying in economy, selecting your seat can be even more important. How many of us want to sit on a middle seat in the back of the plane? The seat that you pick can dictate how good of a flight experience you have. Picking poorly can result in some inconvenience and an overall less comfortable experience.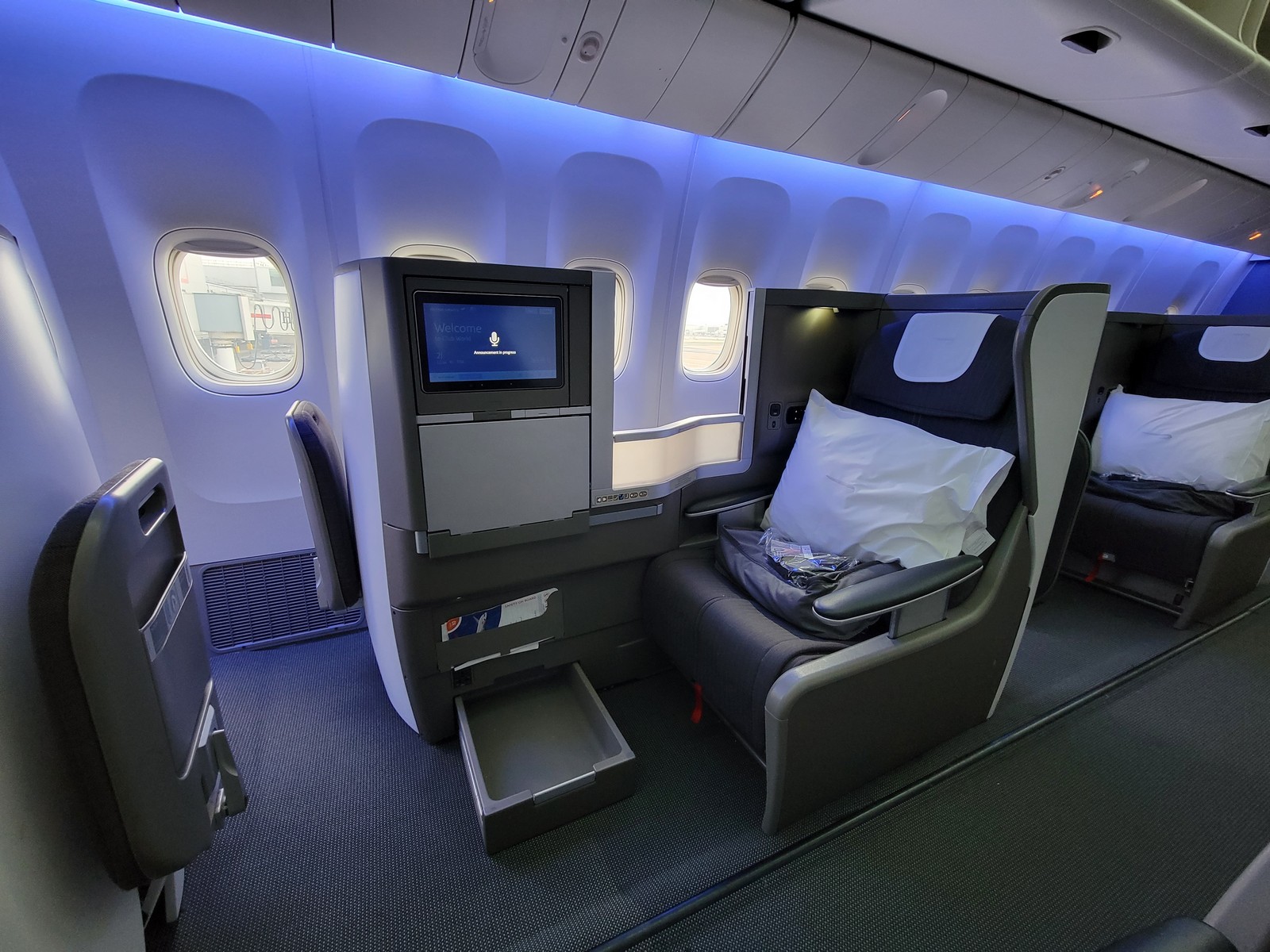 What Aircraft Am I flying?
Selecting your seat starts with knowing which aircraft you're expected to fly. Airlines operate a variety of aircraft, sporting a slew of seat products that differ from each other. Not all aircraft within an airline have the same seat, and so not all flights will have the same experience. Some products are better, and some are worse. And there is always a possibility of a last-minute aircraft swap.
Within the same aircraft there are also seat choices that are superior to others. To make a decision about the best airplane seat to select, you first need to nail down what aircraft you will be on. Because of this you should be aware of:
What airline is the flight on
What aircraft is scheduled for this flight
What class of service you booked
You can locate most if not all of this information by reviewing your flight itinerary with the airline. The itinerary should highlight the kind of aircraft on which the flight is scheduled to be operated. If you are not able to locate the aircraft type on the itinerary you have some other options. For example, you can look up your flight on FlightAware by inserting your flight number.
With this information in hand, you will be able to determine the seating arrangement of the aircraft. More importantly, you can determine what the cabin is like.
ToP Considerations when Selecting your Seat
Now that you have figured out what aircraft you're going to be on you need to know what to consider. What kinds of considerations are there when selecting the best airplane seat? Some of the most important things to consider are:
Proximity of the seat to the bathroom
Proximity of the seat to the galley, where flight attendants prepare meals and congregate
Whether you can communicate with the person next to you (when traveling in business/first with a companion)
Does the seat have direct aisle access?
Is the view of the window blocked or restricted?
Does the seat have limited recline?
Any other specific details about the seat
All of these details play into what makes a seat more or less desirable. For example, being closer to the bathroom or galley can be some of the higher traffic areas. There are flight attendants and passengers passing through often. This could be disturbing if you are trying to sleep. Going into the decision knowing these specifics about the seat will help you decide what the pros and cons are.
Seat selection can also be very different when traveling solo, with your spouse, or with your whole family. If you're traveling with your spouse or P2, do you want to be able to interact with each other throughout the flight? Not every business class configuration allows for that, even on the middle seats. And if you're traveling with a little one, you might to make sure you have easy access to help them throughout the flight with anything they need.
Using SeatGuru to View the Best Airplane Seat
SeatGuru is a resource that aggregates seat maps, seat reviews, and additional seat data. By typing in the airline, date and flight number that you are on; you are able to find the seat map for the flight. SeatGuru's seat maps include comments about particular seats. There are also notes you may need to be aware of such as the ToP considerations we mentioned above. While on SeatGuru you will also find photos uploaded from fellow travelers as well as detailed reviews of the cabin.
However, one common complaint of SeatGuru is that since being acquired by TripAdvisor in 2020, the site appears to have not been updated. In some instances, the website has out of date information.
Aerolopa as an alternative for Seat Maps
Aerolopa is an alternative site that offers seat diagrams and notes about the cabin. They are more up to date in their seat maps. You will see that many of their seat diagrams have been updated as of this year. You can review Aerolopa in addition to SeatGuru to get a feel for the cabin and to see any notes of the cabin. While Aerolopa's seat maps are more up to date, they do not feature seat reviews from other travelers.
Watch a YouTube Video flight Review
If you are an aviation geek like me, you might even enjoy watching some videos of the cabin. This can help to get a more in depth feel for the space. Especially if you are on an long-haul flight, it can be worth investing some time into watching YouTube videos. You can easily find a video of your particular cabin by going to YouTube and searching.
You can use the following criteria: "Airline Name, Aircraft Type, Class of Service" where you input your actual flight information. There are thousands of videos and I have yet to strike out and not find a video for a flight. By watching a video or two you can see exactly what the best airplane seat is, and go into your seat selection decision as an informed passenger.
Best Airplane Seat: ToP Thoughts
With many options of where to sit it can be a daunting decision; but all of the information is at our fingertips. In the points and miles hobby we all can benefit from reading others' data points. Fortunately for us the many seat reviews available leave few stones unturned. Do your research following the steps provided here, and you will enjoy your award flight knowing you snagged the ToP seat.