Marriott Bonvoy To United Transfer Bonus
The Marriott Bonvoy program is a little overlooked as a transfer partner program. We have them listed in our Partner Transfer Tool but no one talks about them much in terms of the value they can offer. That is probably because their points are not easily earned in bunches, I mean just look at those convoluted credit card application rules. To be fair, they have some valuable partners no one else does though. For a while there they were the only ones that had American Airlines on their list, that was until Bilt entered the scene. They have always offered a 3 to 1 transfer ratio for most airlines. If you did the transfer in 60,000 point chunks you would get 5,000 bonus airline miles. They have slowly removed that bonus for airlines, but decided to go the opposite way for one. That change has made the Marriott Bonvoy to United transfer bonus the most valuable redemption now in the Marriott Bonvoy portfolio, at least in my opinion. Forget about their hotels, suites or the run of the mill redemption, this is where the secret sauce is made.
Marriott Increases Bonus For United Transfers
United was always a little different in the Marriott Bonvoy realm. They had a unique set up where not only did they get the 5,000 mile bonus when converting 60,000 Bonvoy points, but they also earned a 10% bonus on all transfers. If you moved 60,000 Bonvoy points over to United this is what it USED to look like:
60,000 Bonvoy points convert to 20,000 United miles
10% bonus on the miles for another 2,000 miles
5,000 bonus miles for transferring in a 60,000 point chunk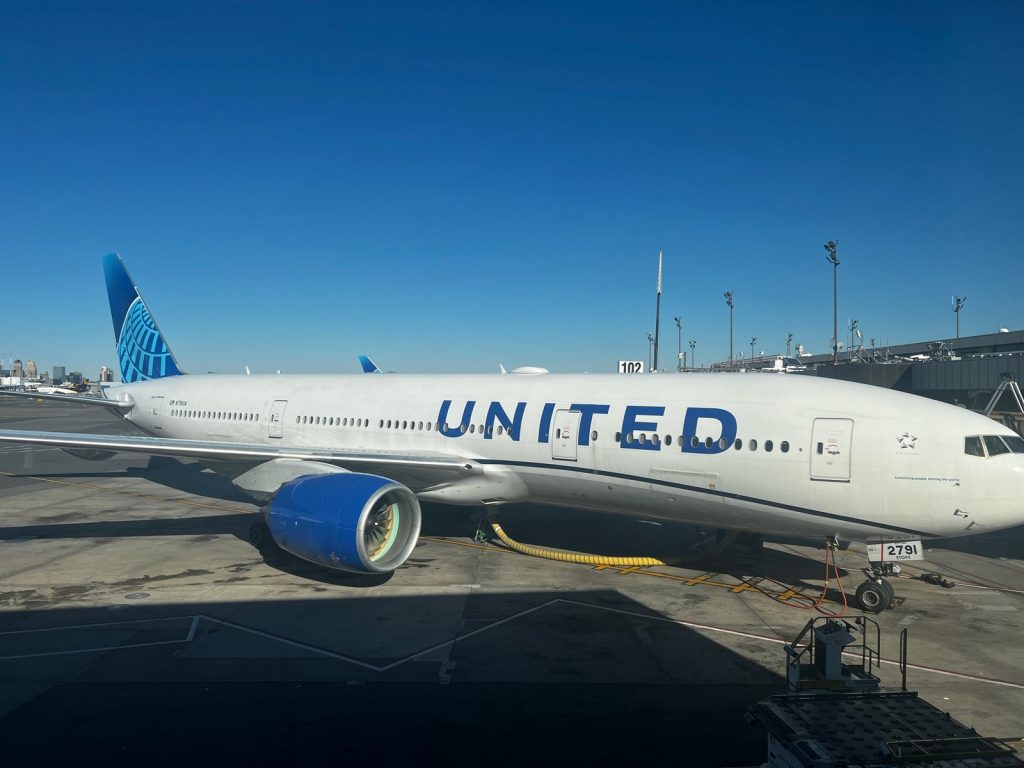 Even though Marriott has been nerfing airline transfer value right and left, what else is new with Bonvoy, they decided to go the opposite way with United. They ditched the 10% bonus you used to get and instead you now get a 10,000 mile bonus when transferring 60,000 Bonvoy points over. Here is their excerpt on it:
You'll get 10,000 bonus miles for every 60,000 points you transfer to United MileagePlus® award miles. That's just one of the many benefits of the preferred partnership between Marriott Bonvoy and United MileagePlus.
With this bonus you get 30,000 United miles for every 60,000 Marriott Bonvoy points. That is an increase of 3,000 points from the 27,000 you used to get for the same transfer. The transfer rate is now a 2 Bonvoy to 1 United mile rate vs a 2.22 Bonvoy to 1 United rate that was in place before when moving 60,000 points.
Why I Believe This To Be The Best Marriott Redemption
As the title states, I now think the Marriott Bonvoy to United transfer bonus is now the most valuable option for Bonvoy points. That of course is in terms of value and doesn't mean it is the best option for you. If you have no need for United Airlines miles then this won't be a great option for you. However, if you fly internationally at all it could be worth taking a look under the hood again.
I value Marriott Bonvoy points in the $0.006-$0.007 range per point. You can get around a 1 cent, or even a little over that, at times when something major is going on. On average, though, I find their hotel redemptions to be in that lower range. I value United Airlines miles at around 1.5 cents per point. If you look at it right off the bat they are pretty even since it takes 2 Bonvoy points to get 1 United mile (in 60,000 point chunks at least) but United is slightly ahead.
Airlines Offer A Higher Ceiling
While airlines have tried to get closer and closer to a fixed cent per point value for their miles they still offer a higher ceiling versus hotel points. That is especially true when talking about international flights. You can fly economy one way to Europe for 30K United miles on their own metal and around that price on their partners too. When looking at business class you can book it for 70K as a saver award. There are cheaper options to Europe, no doubt, but their saver awards are competitive and no other program can get a 2 Bonvoy to 1 mile transfer rate. Then throw in the fact they don't pass on fuel surcharges and they look even better.
It would be fairly easy to get 2 – 5 cents per points (or 1 – 2.5 cents per Bonvoy point) for these bookings and sometimes closer to 10 cents. Hotels, even when surrounded by expensive events like New Years Eve or a Grand Prix race, just can't compete with that. Now I am not saying to move all your Bonvoy points to United today. As I said above, this may not be the best for everyone. Having said that, if we look at this in a vacuum, I think this transfer would consistently offer the best value for your Bonvoy points. That is especially true if they are used for international travel.
Marriott Bonvoy To United Transfer Bonus: ToP Thoughts
It is rare to have a transfer rate actually get better, and offer more value, but that is exactly what the Marriott Bonvoy to United transfer bonus offers us. It is especially confusing coming from Marriott Bonvoy, who is usually nuking value right and left, like they did with most of their other airline partners.
Remember that just because a particular play offers the best value overall in theory doesn't mean it will be best for you. If you never fly United and don't travel their partners internationally then this won't be useful to you. You would be better off sticking with hotel redemptions, hopefully using the 5th night free perk, or potentially another airline partner, even at a lower transfer rate. This isn't a one size fits all game.
What do you think about the Marriott Bonvoy to United transfer bonus? Is it the best thing Marriott has going now? Let us know your thoughts in the ToP Facebook Group.