Hyatt No Show Charges
If you feel like everyone and their brother are chasing World of Hyatt status, it is probably because they are. With the amazing Bilt status promotion (April rent day) going on right now many are chasing what they think is the best status in loyalty programs land, Hyatt Globalist status. I am one of those on the hamster wheel, yes the guy that kicked Globalist status to the curb a few years back is chasing it once again. The value proposition of this offer was just too much for me to pass up. Since we are given a limited window to accomplish the required 20 nights many have been forced to mattress run some of them. Kudos to any of you that paired the mattress run up with the recently ended Bonus Journeys promo. The mattress runs haven't been all butterflies and rainbows though and some people are getting slapped down with Hyatt no show charges.
I'll get into all of that plus my own idiotic story, which I was lucky to come out of unscathed. Don't mattress run while severely jet lagged people! Let's do this, shall we?
Why Are Some People Getting Hyatt No Show Charges?
I have had a couple of data points sent to me and seen others scattered across the web about people getting charged Hyatt no show charges on their mattress runs. This is happening even for some people that say they cleared the mattress run with the hotel in the first place. Others were trying to do it on the sly and got found out. This seems to be a here or there problem and most are getting it done no problem. I felt it there were enough data points to bring it to everyone's attention though as a heads up. I'll also share some best practices and tips for each scenario. Here are some of the issues that have been brought to my attention.
Desk Agent Unaware Of The "Deal"
One problem people are having is that they worked out the deal with one of the managers but they didn't send the info down the food chain. If the front desk agent isn't aware that you are a planned no show mattress run they will likely just mark your room as a no show all together. What happens when you get Hyatt no show charges? You are billed the cash rate for the first night of your stay. Since most of these bookings are at category 1 hotels it will likely be a charge in the $150 – $250 range. That stings, especially since you won't get the elite night credits you were hopping for.
Best Practices For This Scenario
Even if you set something up with the hotel it is probably best to check in remotely to make sure your room isn't marked as a no show. If you have an issue with the remote check in you can message the hotel via the app and ask them to check you in. I always say this is so I can get my digital key for my "late arrival" etc. Calling them works as well if it comes to that, give the same spiel about a late arrival.
Manager Takes Exception To Mattress Runs
Some managers seem to take umbrage with mattress runs. It plays in the gray area of the program for sure, but they get paid for no out of pocket costs, so who cares? It appears a few of them do. Maybe they think it tarnishes their property or that it is beneath them. Who knows, but power trips happen and you could be caught in the cross-hairs. There have been reports of managers no showing anyone that didn't check in and charging them a no show fee.
Best Practices For This Scenario
The best way around this is to go to the hotel and check in in person. If you have a category 1 hotel near you then getting off your butt and showing some face time nips this right in the bud.
What Should You Do If This Happened To You?
If you find yourself getting charged Hyatt no show charges then your best bet is to get in touch with the hotel. Corporate is not going to be an option here since you didn't actually show up. If it was a missed relay from a manager to the front desk agent then I am sure you will be able to get it reversed. If it is a manager with a power trip then you may just need to swallow it. That is sometimes the cost of doing business with things like this.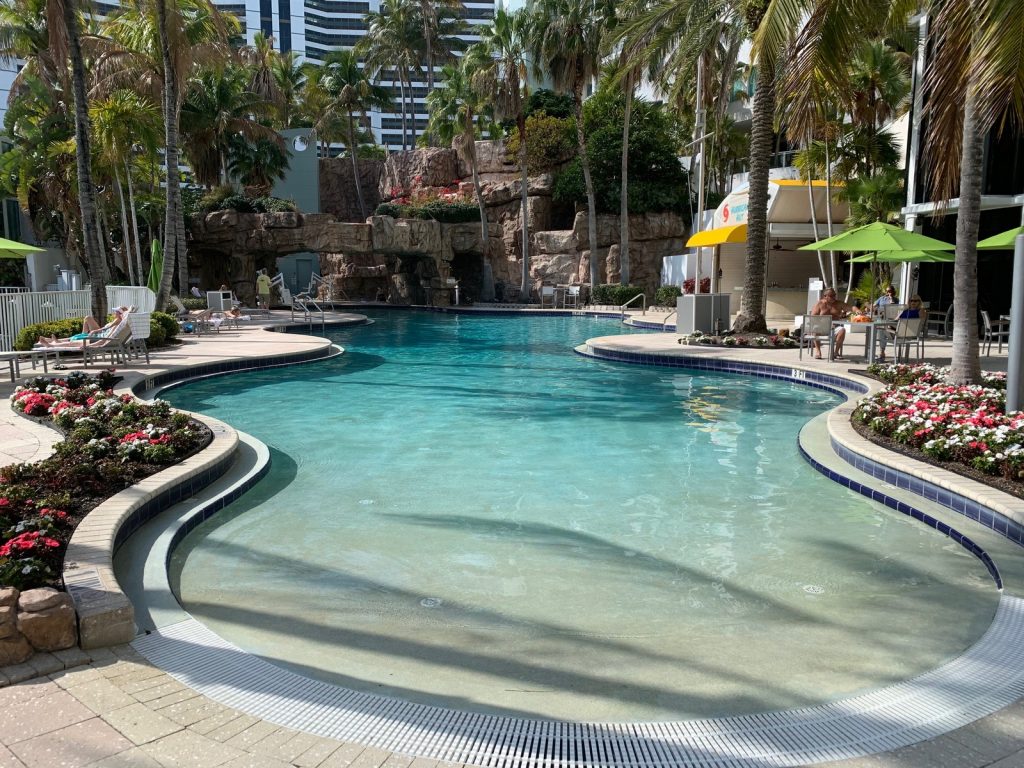 My Own Snafu & No Show Experience
I had planned on writing about my own experience before these issues started popping up. The main take away from my situation is don't try to mattress run when jet lagged. I planned on hitting up one last two night stay before the end of the bonus journeys promotion. The problem was I needed to do it the day I landed from my 40th birthday trip.
I had booked a category 1 hotel for two nights at 10,000 total points. With the 3,000 point rebate I would get from the bonus journeys promo my out of pocket cost was 7,000 points in total, or 3,500 a night. Not too shabby for two elite night credits. I picked a property near me that I had done a few previous "stays" at. They had mobile check in and keyless entry.
The issue with my previous stays was that I would never get the mobile check in to work. I had to call once to check in and the other time I just sent a message via the app. Both workarounds did the trick and I would remotely check out at the end of the stay. Well, this time I had the same mobile check in issue, the hotel claims they never got the request. I was giving it a little bit and then I would send a message again to get checked in. The problem is jet lag caught up with me and I passed out.
Realizing My No Show Mistake
When I woke in the morning I realized what I had done. I called the hotel to see if they could retroactively check me in but they said the stay had already been cancelled. I asked about my points and they said I should see them in a few days. At this point I assumed I would get hit with the one night fee, but it never came.
After 3-4 days I still didn't have the points either so I reached out to Hyatt on Twitter to inquire. I said that I was unable to make the stay and was told I should see the points within a few days. The rep said that there was an issue with the cancellation and deposited 10K points into my account right then. I was lucky that the hotel didn't peg it as a no show. I am guessing my previous stays, plus it being a highway side hotel during the middle of the week, helped my case. It is unlikely they missed out on selling the room because of it etc.
Hyatt No Show Charges: ToP Thoughts
Hopefully this post alerts you to some potential pitfalls with mattress running status. I also hope it also gives you some best practices on how to avoid these issues, or at least get a favorable outcome should they arise. Sometimes the piper needs to be paid though and there is no way around it. That is just part of the game we play. If you were hit with Hyatt no show charges be sure to share your story in the ToP Facebook Group.