Expert Flyer Award Alerts
Finding award availability for a specific flight can be tricky. Award availability comes and goes and there is never a guarantee as to when it shows up. Thankfully, there is a great tool that can help with this. Expert Flyer is a powerful website that offers tons of information about flights, award availability, and much more. While Expert Flyer has many uses, its most helpful tool is the ability to create award alerts. That's right, through Expert Flyer, you can create award alerts that will show up in your inbox the minute an award seat appears on the flight you want. So in this post, we'll walk you through how to create Expert Flyer award alerts.
RELATED: ToP Guide: How To Book An Award Flight Using Points
What Are Expert Flyer Award Alerts?
Award alerts through Expert Flyer are very straightforward. Once you know the flight you want, you log into your Expert Flyer account, create the alert, and Expert Flyer's search engine will take care of the rest. If an award seat opens up, you'll receive an email alert. It's then up to you to get the booking done.
The award alerts feature on Expert Flyer's website is only available for premium subscribers. We at ToP are big fans of these award alerts and believe they more than justify the annual subscription fee. If you plan to sign up for Expert Flyer's premium subscription, you can click on the Expert Flyer name anywhere in this article to use our affiliate link. Thanks in advance for the support if you choose to use it.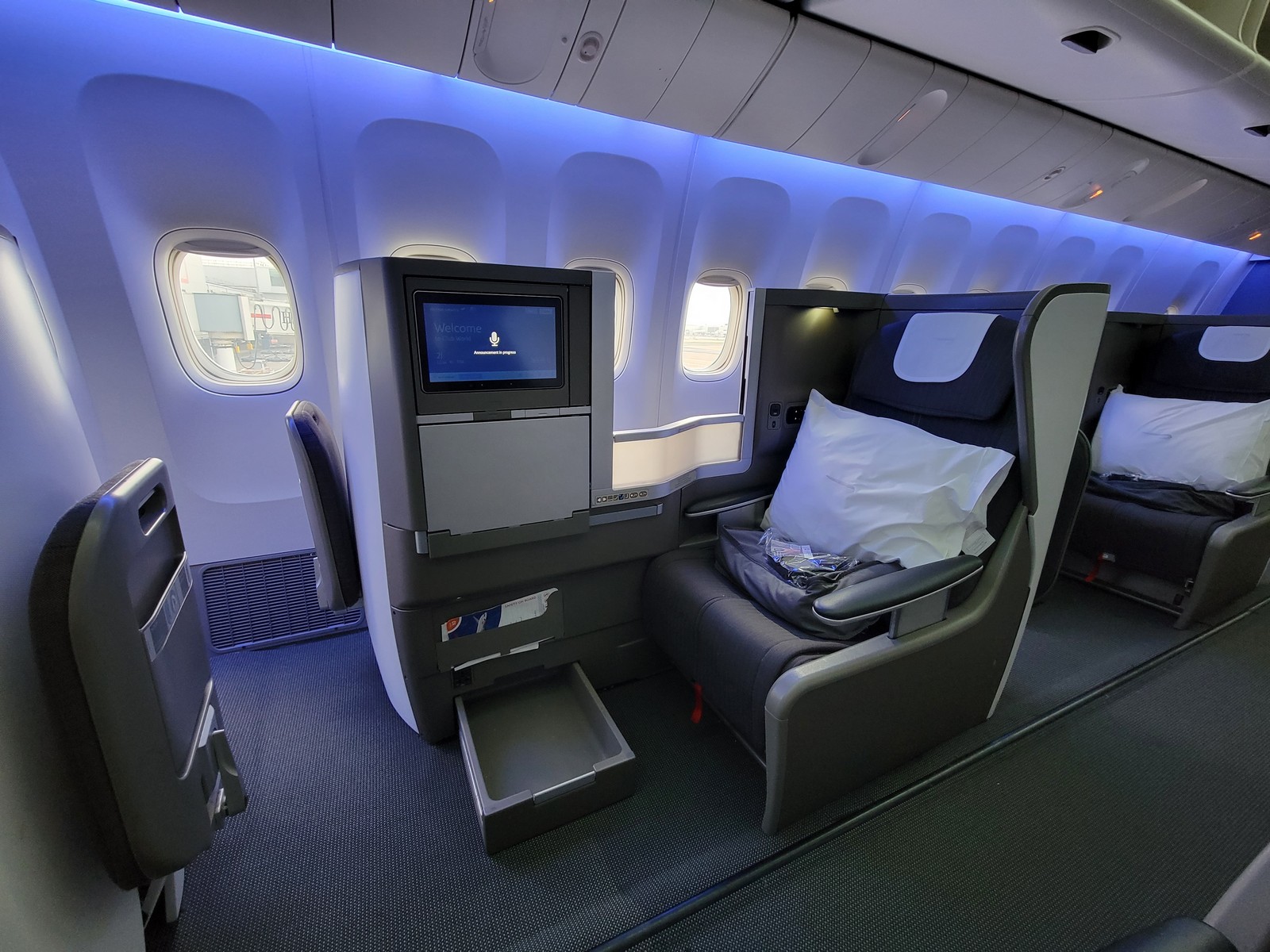 When Is The Best Time To Use Award Alerts?
Like any new tool, Expert Flyer can look complicated. To use it effectively, you need to do the initial legwork yourself. This means finding out exactly what flight you want to fly. If you're just looking for any business class seat from the East Coast to Europe, award alerts won't help you. But if you want to fly United Polaris from Newark (EWR) to Paris (CDG) on a specific date, then Expert Flyer's award alerts can help.
Award Alerts Are Not A One Stop Shop
Also, once you do receive an alert that availability has opened up, Expert Flyer will not tell you the cheapest way to book that seat. Nor will it tell you which transferable points you can use to book that. For these questions, Award Hacker can be helpful (if you haven't used Award Hacker before, check out our guide to using Award Hacker).
Being Flexible Requires A Little Legwork
Lastly, keep in mind that an award alert only covers one single flight. So if you have flexible dates over say a 3-day period, you will need to set a separate alert for each day. If the route you want has multiple flights, you will need to set one alert for each flight on that day.
How To Create Flight Award Alerts: Step By Step Process
Here are the step by step instructions to create Expert Flyer award alerts with:
Step 1: Select Awards & Upgrades From The Main Menu
After logging in, click on Awards & Upgrades on the lefthand side of the screen from the main menu.
Step 2: Fill Out The Flight Information
As mentioned above, Expert Flyer is helpful when you know the flight you want. In this example, let's search for Lufthansa business class availability from Frankfurt (FRA) to Washington Dulles (IAD) on July 26, for 2 people. Here is what we would need to fill in:
We filled in FRA and IAD as the departing and arriving airports. We chose Lufthansa (LH) as the airline, and for quantity, we selected 2 seats. For class of service, we selected "Business – Award/Upgrade (I)", which is how Lufthansa codes its business class saver awards. The list of options for class of service will change depending on the airline that you select, so you don't have to research the applicable fare code. Just select whether you want business class or something else.
ToP Tip: If your travel date is flexible, consider expanding your dates by selecting ±1 Day or more. This will show you results for the date you're searching plus the number of days you select going in each direction on the calendar away from that initial date.
For connection preference, we select Direct/Non-Stop Only. The last option, Results Page, is only relevant if you're searching multiple days. If you are, showing all dates on one screen is more helpful usually.
Step 3: Viewing & Understanding Your Search Results
The next page shows you your Expert Flyer award alerts availability results. Let's dissect these search results.
The first column (Flight) shows you the flight number. The second column (Stops) shows that the flight does not have any stops; this is a non-stop flight. The next columns (Depart and Arrive) show the airport, date, and time of the arrival or departure. The Aircraft column shows which aircraft is scheduled to fly that route on that day (you can click on the name to see the aircraft's full name). The Frequency Reliability column shows the days of the week that the flight operates, as well as the on time percentage and average delay in minutes for that flight over the last 2 months. The last column (Available Classes), shows what kind of award or upgrade the class is, the fare code for that award/upgrade, and whether the number of seats you searched for are available for that type of award/upgrade.
In our example, we see two flights: LH 416 and LH 418. Let's focus on the first flight, LH 416. That flight is non-stop between FRA and IAD on July 26. The flight is scheduled on an Airbus A330-300 and operates daily. Over the last 2 months, this flight has been on time 82% and has had an average delay of 22 minutes. At this time, this flight does not have 2 business class seat awards available.
Step 4: Set Up Your Expert Flyer Award Alerts
Since the search result shows that business class seats are not available, we'll want to create an award alert. Just click on the boxed exclamation mark on the far right of the search result.
Choose a name for your alert. I like to include the airline, route, and date in mine, so I would do something like LH FRA-IAD 7/26 for this one. There's no right or wrong approach here.
Make sure the class of service you want is selected under Class Code–Business class in this case. Then, select the number of seats you want. Lastly, you can choose to have a test email sent to your inbox. I usually select this option just to be safe. Click "Verify and Create" and you're all set!
If you're curious, here is what the test email looks like for this alert that we just created:
Now, you just sit back and wait for that award alert to show up in your inbox. And when it does, get to booking! Remember to check our ToP Transfer Tool when it comes time to transfer points for booking.
Expert Flyer Award Alerts: ToP Thoughts
Expert Flyer is an incredible tool if you know how to use it effectively. Award alerts are easy to set up and they more than justify the premium subscription. Just remember that Expert Flyer does not show you how to book an award, nor will it tell you the cheapest way to book. To find the cheapest way to book an award flight, looking on Award Hacker can help.