Delta Skymiles Program Changes
Days like this I hate my job a little bit. Days when a company completely messes the bed with "enhancements" only to go, whoa, my bad guys, when the world revolts around them. It is as if no one in the board room, war room or focus groups could see this being the reaction. The complete lack of self awareness doesn't bother me as much as shaking everything back up mere weeks later. It is hard enough to keep one thing straight, but now I have two sets of Delta Skymiles program changes kicking around my head. Hopefully we can figure it out together. Let's take a look at these crumbs Delta is throwing our way with their recent "re-enhancements". Yeah, I just coined that word. Hopefully no one steals it like they did world's most expensive coupon book for the Amex Platinum!
Link to all of the announcements.
The New MQD Status Requirements
The Delta Skymiles program changes had one thing going for it, they made it simpler. Instead of worrying about Medallion Qualifying Dollars (MQDs) AND Medallion Qualifying Miles (MQMs) or Medallion Qualifying Segments (MQSs) you now only had to earn MQDs.
Great, right? The problem was you needed to spend to the moon and back to get anything meaningful in return. So, simpler to follow, but WAY harder to use. I guess Delta figured they could shave a bit off the ToP and people would stop whining. Here are the new MQDs requirements for next year:
Silver Status – $5,000 MQDs
Gold Status – $10,000 MQDs
Platinum Status – $15,000 MQDs
Diamond Medallion Status – $28,000 MQDs
How Did They Come Up With This?
I envision a group of people, who are paid millions of dollars a year, got in a room and said, how can we make this set up better? People are real pissed after all Jimmy (this is a fictional Jimmy). Actually, it is more likely they hired an outside company to come up with a fix to "this mess" the last outside company came up with.
Back to the meeting. Someone at the end of the table raises their hand and says, let's give it the Kohl's treatment. What is the Kohl's treatment they ask with inquisitive looks? It is when you price something above market value and mark it off 20%. That way people feel like they're getting a deal. Pure genius Jimmy!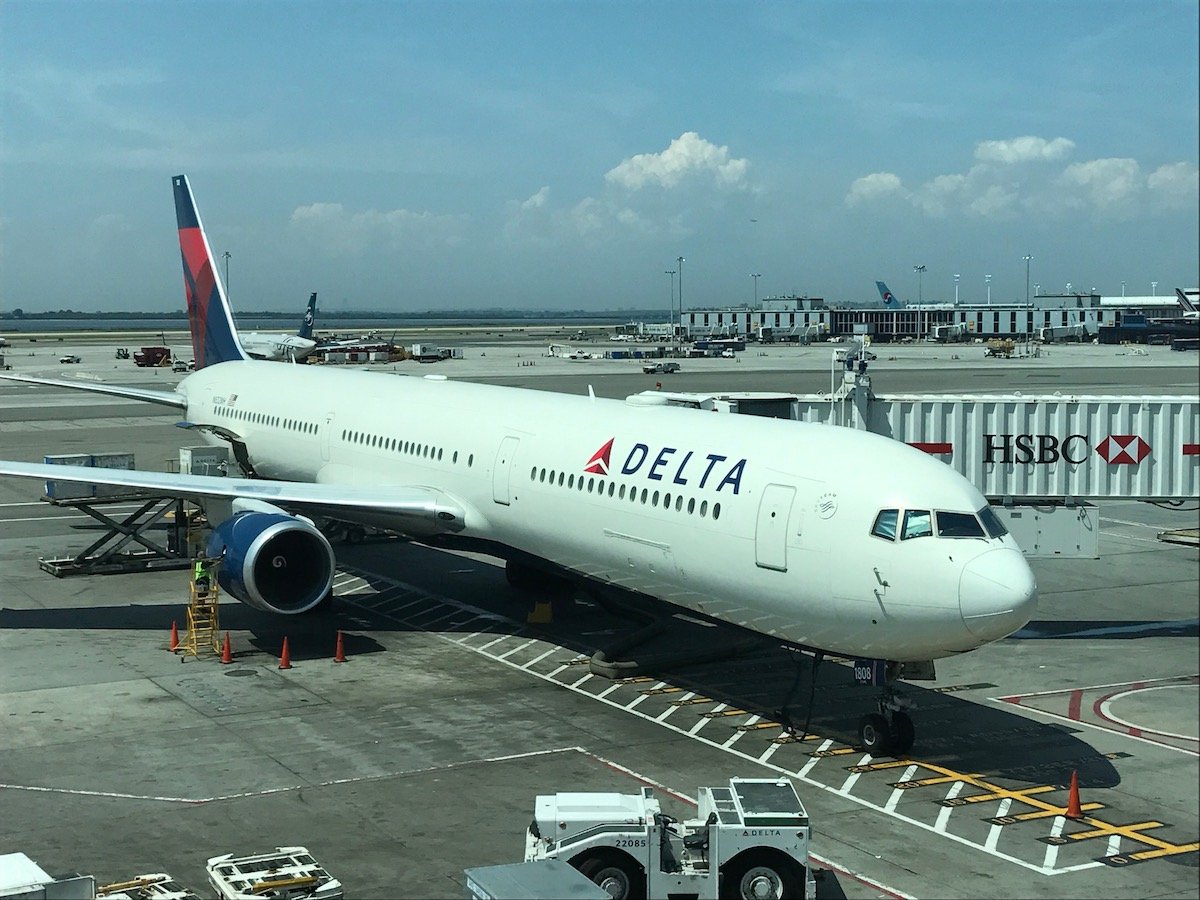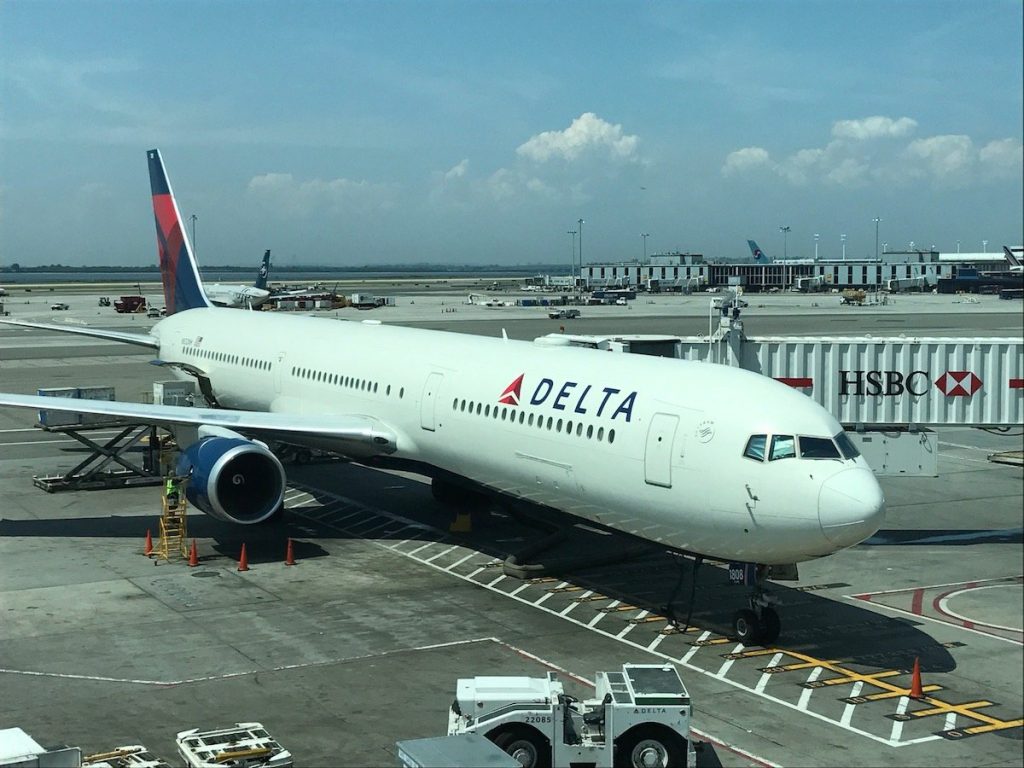 Is This Really Any Better?
Sorry for the tangent. The real question here is, is this actually any better? A 20% reduction is nothing to sneeze at after all. When you start up in the stratosphere 20% could mean nothing at all really though.
For example, Silver status would still take $5,000 in spend on Delta Airlines, hotels, vacations or their partners. The other option is spend $50,000 on your Reserve card at 1x earning. Even better yet, you could spend $100,000 on your Platinum card for a maximum of 2x earning. A combination of both works too of course. And you would be doing it all for a worthless status. Now imagine Platinum or Diamond status.
That is because the earn from spending on your Delta Airlines co-branded credit cards didn't change with this. It is still:
Delta Skymiles Platinum card & Delta Skymiles Platinum Business card

Earn 1 MQD per $20 spent on these cards

Delta Skymiles Reserve card & Delta Skymiles Reserve Business card

Earn 1 MQD per $10 spent on these cards

Delta Skymiles Gold card & Delta Skymiles Gold Business card

There are no MQD earnings for these cards
Delta Skymiles Program Changes: Cardholders Get A MQD Headstart
Instead of curbing the cancellation calls that I am sure American Express is getting in bunches for their Delta cards with increased MQD earning, they decided on a "Headstart" perk. Here is what Delta has to say about the Headstart card perk:
Beginning February 2024, Delta SkyMiles® Platinum, Platinum Business, Reserve and Reserve Business American Express Card Members will receive an MQD Headstart of $2,500 MQDs per Card for the current Medallion Qualification Year.
Do Headstart Bonuses Stack?
I have bolded the interesting part of this blurb. It sounds like each Platinum or Reserve card you have, personal and business, will get a $2,500 MQDs boost. So if you carried all four options, at a large amount of annual fees no doubt, would you get Gold status earning $10,000 MQDs? I have to believe they didn't mean for these to stack but that is the way I am reading it.
You could theoretically get Silver status by carrying both Platinum cards for $500 a year in annual fees. Now, I don't think Silver status is worth $500 a year myself, but some may. It would get you half way to Gold status which would still take $5,000 in Delta spend, or $100,000 in credit card spend. Yup, still horrible.
Delta Skymiles Program Changes: Lounge Access For Cardholders
The number one gripe about the Delta Skymiles program changes I heard was that those $550 – $695 a year cards no longer get us unlimited lounge access. Delta's fix was to give a few more coupons (hey-oh) for access each year to help calm the masses. How does 4 or 5 more per year work for you guys? Brilliant!
Here is what that looks like now:
Delta Skymiles Reserve Card & Business Reserve Card

15 Delta Sky Club visits per status year (up from 10)

Unlimited if you spend $75,000 on your card in a calendar year

The Platinum Card From American Express & Business Platinum Card (not the Delta Skymiles Platinum card)

10 Delta Sky Club visits per status year (up from 6)

Unlimited if you spend $75,000 on your card in a calendar year

All other Delta Cards

No longer have the ability to purchase access
I do like that they defined what one use was now, and it is better than expected:
A Visit includes all access to the Sky Club within a 24-hour period after your first check-in at any Delta Sky Club. This includes your departure city, connecting airports and arrival at your destination. If you are traveling on a same-day roundtrip, and use the Delta Sky Club for both your outbound and return flights, that would be included within a single Visit.
Enhanced Choice Benefits Selections 
This is an area where I think there were actual improvements made. Which is easy to do when most people can't reach these status levels anyway. That is why they should have offered the moon in the first place. Get some people to really think putting a quarter of a million dollars on a 1% card makes sense! Amex is the airline's profit center after all. Here are the additions.
MQD ACCELERATOR
Accelerate your earning for the next Medallion Year with increased amounts of MQDs: $2,000 MQDs for Diamond Members and $1,000 MQDs for Platinum Members.
DELTA SKY CLUB® INDIVIDUAL MEMBERSHIP
In addition to the current Executive Membership option, Diamond Medallion Members may choose unlimited access to Delta Sky Clubs for themselves through an Individual Membership, in exchange for 2 Choice Benefit selections.
MORE BONUS MILES
Add even more miles to your account, gift them to another SkyMiles Member or donate them to a SkyWish charity of your choice. Diamond Medallion Members can select a benefit of 35,000 miles and Platinum Medallion Members can select a benefit of 30,000 miles.
DELTA TRAVEL VOUCHER TAKES YOU FURTHER
We are increasing the Delta Travel Voucher amount to $350 for Diamond Medallion Members and $300 for Platinum Medallion Members. Vouchers can be used toward a Delta flight or a Delta Vacations package.
FLY HIGH WITH A WHEELS UP CREDIT
Experience unparalleled private aviation travel with a Wheels Up flight credit for Diamond and Platinum Medallion Members
More MQM Rollover Options
I don't want to spend a lot of time on this because not much changed here. MQMs and rollovers are still donzo at the end of 2023. The only difference is if you have a metric butt-ton of MQMs to roll over. They now give you a spiff for all of that hard effort:
Members with MQM Rollover balances over 100,000 can also choose to extend their 2024 Medallion Status for 1 year per every 100,000 Rollover MQMs.
Delta Skymiles Program Changes: ToP Thoughts
While they made having the status slightly more valuable than it was yesterday, with some decent enhanced benefits selections, it is still way too difficult to earn meaningful status.
The credit cards, aka Delta's cash cow, are still pretty much worthless for spend in terms of earning status. That was the ONE thing they had going for them before this. Earning Delta Skymiles was pretty much an afterthought of using your cards since their value is so low. These "re-enhancements" didn't change that and cancellations / reduced spending is still coming Amex's way.
Taking 20% off a pile of crap, is less crap for sure, but it is still a pile of crap. That is all these Delta Skymiles program changes did here. Sorry, sorry, re-enhancements!
Let me know what you think of these Delta Skymiles program changes over in the ToP Facebook Group.